MODENA. Balsamic Vinegar artworks: it opened on Saturday 9th the exhibition of the Modena photographer Carlo Guidetti. Its title is  "Images and suggestions between tradition and innovation" and it takes place at the museum of Spilamberto.
The exhibition, which is hosted in the beautiful rooms of the Traditional Balsamic Vinegar Museum of Spilamberto, intends to be a tribute to the black gold of Modena, its history and traditions; but especially to the emotions it has been able to generate over time.
Experts describe Carlo Guidetti as "photographer of emotions" and now his artworks are exhibited in a place where emotions and passion are the absolute protagonists. The exhibition consists of 11 artworks
and has been organized by the Museum in collaboration with the Consortium for the protection of Traditional Balsamic Vinegar of Modena.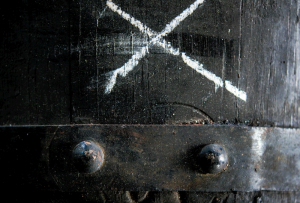 Carlo Guidetti is a Modenese photographer and engineer, who boasts numerous national and international participations, including the Venice Biennale and the London Art Biennale in 2015. In its photographs the external world is magically reshaped through suggestions. His works stem from emotions and the artist, through the graphic editing of his shots, embarks on an introspective journey.
In fact, it's not reality as it is to be captured by its camera: the image is out of time and space, and the feelings of the artist blend with those of the observers. Guidetti pushes the public to look beyond the apparences, and  through the use of digital art, he changes and disrupts reality according to perceptive patterns.
These highly innovative works integrate perfectly with the history of Original Balsamic Vinegar that is told in the rooms of the ancient museum. The exhibition of the Balsamic Vinegar artworks will be open during the museum's opening hours (Tue / Thu / Fri / Sat / Sun 10.30 – 17.30; Wed 10.30-13.30, Mon closed) until June 24th.
L-Originale Traditional Balsamic Vinegar of Modena: www.l-originale.com