The Balsamic Vinegar in London: in my last trip to London, I took the opportunity to test the market of the Balsamic Vinegar in the United Kingdom. Curious to find out my discoveries? Keep on reading !
During my vacation in London, I had the chance to find the various types of Balsamic Vinegar of Modena in restaurants and also in supermarkets. The products commonly found in restaurants are IGP of low quality, very low density, liquid, high acidity, much more resembling vinegar than a balsamic vinegar and little aged. Indeed, one evening at dinner I tried smoked salmon with balsamic glaze, a very good looking plate but unfortunately it was not as good as our Original Balsamic Vinegar, as the glaze is full of additives.
For what concerns stores and supermarkets, I found a similar situation with some exceptions with products closer to our ideal quality. As we have repeated in previous articles, there are various types of Balsamic Vinegar with different characteristics and I did not find a product worthy the name of Balsamic Vinegar of Modena. Unfortunately, the true balsamic vinegar is not present on the tables of the Londoners.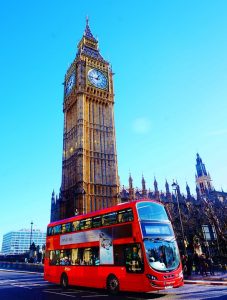 To sum up, here you are the positive and negative aspects: as a positive aspect, I am very proud as a Modenese to find the Balsamic Vinegar of Modena besides other two excellences of our territory, the Ferrari and Maserati. On the other hand, however, the products of low quality presented on the English market is making more difficult the penetration of original products with higher prices.
As you can see, the result is an un-pleasant confirmation of what we already know and the Balsamic Vinegar in London is something that needs improvements. Anyway, I suggest you to try our 100% Original Balsamic Vinegar of Modena and all its varieties in our store online: http://www.l-originale.com/
L-Originale Traditional Balsamic Vinegar of Modena: www.l-originale.com