Make the most of beef fillet! Today's recipe is an extremely particular dish which combines the strong flavor of meat with the sweetness of cherries, all grilled! Keep on reading to discover how to prepare it!
Ingredients
600 gr of beef fillet
600 gr of potatoes
400 gr cherries
extra virgin olive oil
sage
pepper to taste
20 gr of watercress
lemon juice
Procedure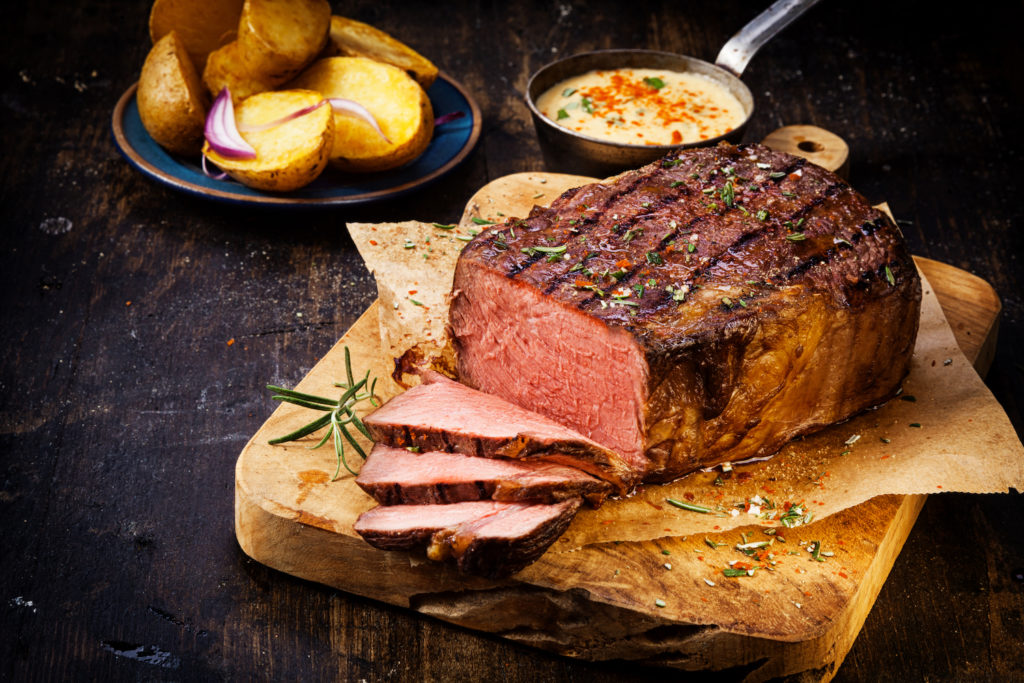 Remove the meat from the fridge approximately 1 hour before the grilling. Boil the potatoes in salted water for 20 minutes, then drain them.
At this point remove the seeds from the cherries, put them with the potatoes in a strainer and sprinkle with extra virgin olive oil.
Procedure for the sauce
Chop the sage extremely finely, then place it in a small baking dish with pepper and Balsamic Vinegar of Modena PGI. At this point mix all the ingredients until the sauce has reached a thick consistency.
Procedure for the cooking on the electric grill
Grill the beef fillet over medium heat (approx. 220 ° C) for 20 min on each side. Then remove the meat from the stove and add the sauce you previously prepared. At this point cover and let rest for 10 minutes.
Grill the potatoes and the cherries with the lid for 10 min. Then mix the watercress with the lemon juice and the extra virgin olive oil and add the potatoes and the cherries. At this point you can season and serve with the meat. Your guests will be delighted!
Check our Blog for many other original ideas for meat based dishes!