Consortium: problems with new strategies. This is what is going on in Spilamberto, province of Modena.
A change in the making of the most prestigious product of the Emilia Romagna made infuriating a high percentage of the 800 "historical" members of Spilamberto's Consorteria: the body, par excellence, that has long been keen to make known the "black gold" and its characteristics all over the world.
In particular, they manifest disapproval of the organization's management. It is moving towards a too commercial direction. A symptom of this tendency occurred during the award of the last Palio: the jury decided to give it to a vinegar of just 14 years. Also, there is a problem that sooner or later it will be addressed: this is a generational problem due to the fact that many members are now of an advanced age. So, stronger than ever, some questions arises: where is Consorteria going, and also the value of the original Traditional Balsamic Vinegar of Modena. The value of the past must be retrieved and re-presented in the present. They have to be retrieved to enhance one of the products that made Modena famous in the world, "concludes the group of members.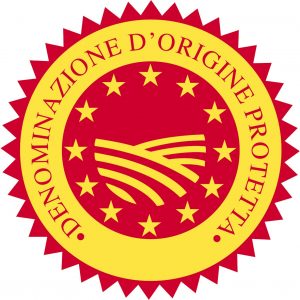 Maurizio Fini, Grandmaster of Consorteria states that the problem of dissatisfaction during the Palio happens every year – explains Maurizio Fini, Grand Master of the recently nominated Consorteria. The 14-year-old vinegar battery that won this year was then evaluated by the members themselves. That vase was presented with values that were judged optimal by them. And the members who make the above considerations obviously did not understand the values that underlie an institution such as Consorteria. These values are the safeguarding of original Traditional Balsamic Vinegar giving instructions on how to "breed" the vinegar battery.
Consortium: problems with new strategies. We hope that there won't be more discussions about the winner of the Palio and that the Consortium will continue to preserve the balsamic vinegar.
L-Originale Traditional Balsamic Vinegar of Modena: www.l-originale.com