Our today's proposal is a classic of Modena's cuisine: Escalopes with Balsamic Vinegar, a simple and fast meal to prepare that will be a perfect choice for a special Modenese Style Dinner. This recipe has been always a good option in fact in just a few minutes you will be able to serve a particular second course that everyone enjoys. It doesn't really matter if it is cold or hot outside, this meal is perfect for all seasons!
There are a few options to cook this meal. You can also choose a different type of meat, it depends on your taste! We would like to suggest two options: pork loin escalope and veal escalope.
First of all, you should remember that it is indispensable to use the Balsamic Vinegar from Modena IGP for these recipes because of its special features: it can be used in a pan on a flame when cooking food.
Let's talk about the two options now!
Option 1 – Pork Loin Escalopes
Ingredients for 2 people:
6 pork loin escalopes
flour 00
50 g of butter
50 ml of Modena Balsamic Vinegar IGP
a litter bit of salt
Preparation:
To make the escalopes with Balsamic Vinegar start by flouring the two sides of the meat slices.
Put in a pan (big enough to contain all the six escalopes together) the butter and leave it browning.
Now you can add the pork loin escalopes and cook them for a few minutes per each side.
At this point, add some salt and the Modena Balsamic Vinegar IGP to ultimate the cooking.
Turn down the flame and wait a few minutes more so the Balsamic Vinegar gets thicker.
The escalopes with Balsamic Vinegar are ready! Serve them straight away.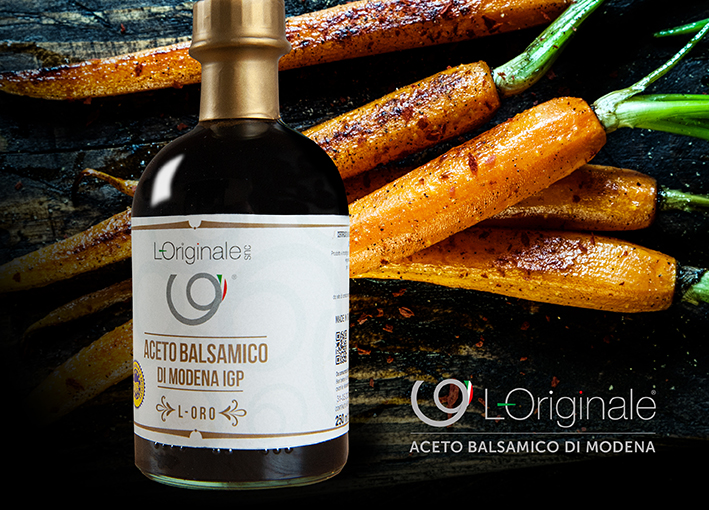 Option 2 – Veal Escalopes with Grana cheese and rocket salad
Ingredients for two people:
4 veal escalopes
flour 00
50 g of butter
50 ml of Modena Balsamic Vinegar IGP
a litter bit of salt
rocket salad
Grana cheese flakes
Preparation:
The method is almost the same as the first one we talked about before but this time we have a different type of meat. At the end of the cooking, when you are ready to serve the escalopes, add some rocket salad and the Grana cheese flakes.
Choose which one of the recipes you like the most but we are sure that you will enjoy each one of them and you will be satisfied!
Bon appétit and be sure to stay tuned with our Blog to discover new uses of Balsamic Vinegar and many other curiosities.