Food Valley is a tourist destination
The Food Valley is a gastronomic tourist destination for 2021. From food to wine, from condiments to desserts. The Emilia Romagna area is ready to welcome tourists looking for unique culinary experiences!
The cuisine of the Italian territory is vast and tasty. From north to south, there are numerous specialities from each region and, above all, from each city. Just think of Emilia Romagna. Alone can count on a very high concentration of PDO (Protected Designation of Origin) and PGI (Protected Geographical Identification) products. In fact, some of the most appreciated gastronomic excellences in the world are born here. To name a few: Parmigiano Reggiano, Parma ham, culatello, Lambrusco, Pignoletto. And of course our beloved Traditional Balsamic Vinegar of Modena.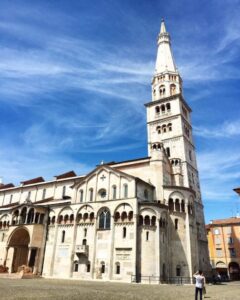 A land of a thousand flavours, Emilia Romagna is transformed into a place of culture, taste and sharing called, in fact, "Food Valley". From Parma to Modena, passing through Reggio Emilia and Piacenza. The Food Valley is a popular tourist destination in 2021 (but not only) for all lovers of good food and company at the table. It is also important to remember that Parma is the capital of culture 2020-2021. In 2015, it won the UNESCO title of "Creative City for Food and Wine". The president of Destination Emilia Cristiano Casa says in this regard: "As an Italian Food Valley, we have the responsibility to transform our fortune into the prerequisite for creating a destination for food and wine tourism".
Food Valley is a tourist destination
The goal is therefore to implement tourist hospitality offered by one of the many symbolic territories of Italian food. Thus encouraging not only cultural tourism but also food and wine. There are numerous participants in the network. From restaurants and agritourism to tourist guides, from service providers and museums to producers and retailers up to wineries and accommodation facilities. In the Food Valley, in fact, we can speak of a real system of "emotional" museums linked to food. Not only companies and consortia open to the public, but real tours in which culture and taste are perfectly mixed. There is even the "Food Valley Travel & Leisure", in charge of organizing special trips to the most varied culinary excellences of Emilia Romagna.
Furthermore, for cooking enthusiasts, there is ALMA, the international cooking school based in Colorno (province of Parma). It was founded in 2003 and linked to the important name of Gualtiero Marchesi.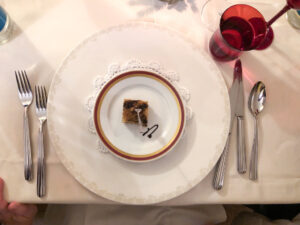 Friends what to say, this summer the Food Valley is a tourist destination, and we are waiting for you! Please, come with an empty stomach!
Greetings from Modena