Twenty countries from all over the world will participate in the initiative organized by Acetaia Giusti: on May 16th, over 80 restaurants will offer a dish or a drink prepared with its traditional Balsamic Vinegar.
The story of the company of Giuseppe Giusti starts a long time ago, in 1605. In that year the name of Francesco Maria Giusti appeared in the first census of the Corporations of Arts and Crafts of the city of Modena. This is the first record of the Giusti family, the oldest producer of Balsamic Vinegar of Modena in the world. The company celebrates the anniversary of its foundation every year on May 16th, to recall the numbers of the year of foundation.
The initiative foresees that on May 16th, at the same time all around the world, a group of selected restaurants will propose a dish or a drink in their menu prepared with Giuseppe Giusti's Balsamic Vinegar.
This culinary tour will start from Australia and touch many other nations in the world, including the United States, Canada, Russia, Arab Emirates, New Zealand, China and Japan.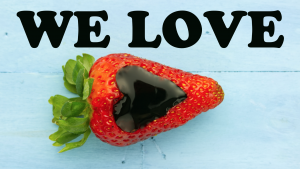 More than 80 top-level international restaurants will use Balsamic Vinegar to prepare delicious dishes and cocktails. Among the participants  the 8 and 1/2 Bombana in Hong Kong and Harry's Dolcevita in London; also Ritz Carlton Naples in Florida will take part to the initiative. 33 the Italian restaurants that joined the initiative; three of them are in Modena: Antica Moka, L'Erba del Re and Strada Facendo.
«We are very pleased to celebrate our anniversary with this important initiative» says Claudio Stefani, the director of the company.  «The idea is to communicate the three fundamental characteristics of real Balsamic Vinegar: its long tradition, its versatility and its international diffusion.»
«To do so, we have involved some of the best restaurants in the world. They responded enthusiastically to our invitation, creating different recipes for the day that commemorates an important date: 1605. In this tour, Balsamic Vinegar of Modena will be the ambassador of the Made-in-Italy that makes our country unique in the world.»
L-Originale Balsamic Vinegar of Modena: www.l-originale.com