How to use Traditional balsamic vinegar of Modena DOP, thanks to its exquisite scents, the glossy colour and the intense aroma, has an infinite abundance of delicious fragrances and tastes capable of satisfying also the most demanding palates.
FIRST OF ALL: USE THE "TRADITIONAL" RAW –
if you want to put it on the flame, use the Balsamic Vinegar of Modena PGI
For its superior qualities, traditional balsamic vinegar of Modena can accompany us during the preparation of countless recipes, from the poorest and simplest to the most refined and elaborated.
Is the perfect match to many courses, even in unexpected ways, emphasising and exposing the most hidden tastes each time is used.
It can be served "at spoon", or it can be used, more traditionally, on the slivers of Parmigiano Reggiano, on the risotto, or on the famous escalopes, on a fresh salad, and to surprise even the pickiest palates with strawberries and ice cream with balsamic vinegar: pure delight!
How muc How to use Traditional balsamic Vinegar
It's peculiar the fact that is not possible to foresee the perfect and precise "dosage". Our advice is to try it before on the tip of a spoon to perceive the harmonic combination between the sweet roundness and the fine acidity. So, not a real <<posology>>, but a reasoned and measured use based on its peculiar and marked aromaticity. Approximately is advised a spoon per persone.
When  How to use Traditional balsamic Vinegar
There are rules laid down by a more than centenary experience that want the traditional balsamic vinegar of Modena almost always the last ingredient to appear, and to use, during a gastronomic preparation.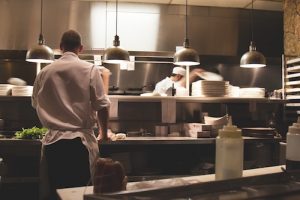 On the food being cooked traditional balsamic vinegar of Modena must be added at the moment the food is removed from the fire, so that there's time to flavour the dish and, at the same time, to not disperse it extraordinary aroma and the complexity of its bouquet.
In case of warm dishes, already plated, is good practice to dress them before serving.
For the dressing in case of raw vegetables this is the optimum sequence: salt, balsamic vinegar and, after having mixed the two with the vegetables, EVO oil.
Which  How to use Traditional balsamic Vinegar
Two types are available, differentiated according to the respective time of aging: minimum 12 years for a Traditional Balsamic Vinegar of Modena and more than 25 years for a traditional balsamic vinegar of Modena "Extra-old". We suggest to use the 12 years product on the cooking dishes and on every vegetables; the extra-old is ideally suited for the warm dishes and straight on the parmigiano reggiano, on the boiled meats and in the preparation of meat and fish. Lastly, is a real delicacy to taste it alone on a teaspoon, or on strawberries and cream flavoured ice cream.
If you want to know more check out this article: http://usebalsamicvinegar.com/balsamic-vinegar-of-modena-how-to-use-the-a-practical-guide/
L-Originale Balsamic Vinegar of Modena: www.l-originale.com