Special protection of the balsamic vinegar of Modena IGP
The Geographical Indication of Balsamic Vinegar of Modena IGP is on the list with other 26 Italian branded PDO and IGP products that will join the EU-China Bilateral Agreement, with other 200 denominations – 100 made in EU and the others made in China – which can be mutually protected by imitations and counterfeits.
The publication of the list of original Balsamic Vinegar of Modena IGP was officially released on 2nd of June at the end of the EU-China Economic Summit. It represents the first step in the process of conducting the signing of the Final Agreement by 2017 at the end of the verification and amendment process by the parties concerned.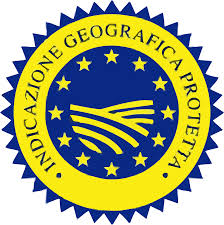 Through the agreement, it is expected the consolidation of the existing cooperation between the European Union and one of the world's most important markets for imports of agri-food products, as well as the enjoyment of mutual trade benefits and the increase, the consumer awareness and of course the demand for high quality products on both sides. What will be protected by the signing of this Agreement will therefore be the first of all the important flow of imports of European agri-food products that reach China every year, including original Balsamic Vinegar of Modena IGP, exported today for a higher than 90 % of total production in over 120 countries around the world.
With a production of more than 94 million litres, the economic value of the black gold for consumption is about one billion euros. With this figure, together with the insertion in the above list drawn up in the EU-China Economic Summit, it is confirmed the leadership of this food at both national and international level, which is in fact among the most representative products of Made in Italy in the agricultural world. Moreover, this Agreement permits to protect the quality of this great product, which is not always respected.
L-Originale Traditional Balsamic Vinegar of Modena: www.l-originale.com