Spinach flan with ricotta potatoes and Balsamic Vinegar of Modena. Eating vegetables sometimes can be painful. You wanna stay healthy but your heart says cheese, while it should say salad? Don't worry, our spinach flan with ricotta and potatoes is the perfect combination of both cravings. Eat without guilt.
Enjoy!
Ingredients:
spinach 1 kg, ricotta 150 gr., cream 3 spoons, potatoes 500 gr., a egg yolk, salt and pepper to taste and original Balsamic Vinegar of Modena.
Preparation:
Wash the spinach and cookt them for three minutes in boiling water. Drain them, squeeze them and wait for them to cool until room temperature.
Boil the potatoes, without peeling them. Peel them when they cool.
Blend together the potatoes, the spinach and the ricotta until they are creamy. Mix the compound with the cream, the yolk, the salt and the pepper.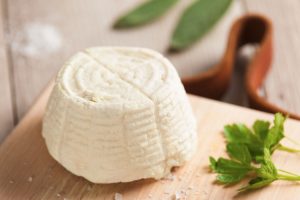 Line a food stamp with parchment paper. Put the mixture in it, cover it with other paper and put it in the fridge for 3 hours.
After the 3 hours flip the stamp on a plate and serve the flan with balsamic vinegar.
Now you are ready to eat our Spinach flan with ricotta potatoes and Balsamic Vinegar of Modena. And after having tried this recipe, answer the question: is eating vegetables that bad? Buon Appetito!
I suggest you: keep a little ricotta and taste it with a few drops of Traditional Balsamic Vinegar of Modena Extra Vecchio… It will be an explosion in your palate!
In this way you will understand how original balsamic vinegar fits perfectly with many cheeses.
L-Originale Balsamic Vinegar of Modena: www.l-originale.com