In Cavezzo, a small town in the province of Modena, the company Acetum has recently inaugurated the largest Balsamic Vinegar barrel in the world. Last Sunday was a day of celebration!
Last Sunday, September 30th was an important day for the company Acetum: the enterprise from Cavezzo in Ponte Motta (MO) inaugurated the world's largest Balsamic Vinegar barrel. For this special occasion the company opened the doors of Casa Mazzetti (House Mazzetti) to the general public from 10 a.m. to 6 p.m.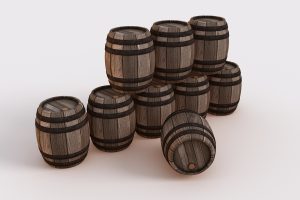 Casa Mazzetti (House Mazzetti) is the museum of Modena entirely dedicated to its black gold: here visitors have the chance to get to know it better and even  taste it; guests can walk among the 5600 barrels and the maxi wooden structure which is 8 meters high and 7 meters wide. This barrel has a capacity of 2800 hectoliters of Balsamic Vinegar; its name is Hercules, in honor of the powerful Greek mythological hero.
The barrel Hercules is located in the museum of Traditional Balsamic Vinegar of Modena that was built in the historic seat of Ponte Motta, after the post-earthquake restructuring. The museum is more than 3 thousand square meters large and provides five different paths; each path guide the visiting tourists to discover the history and methods of production of Original Balsamic Vinegar of Modena. One of the paths include even a simulation of wine pressing! We highly recommend you to visit this museum, Balsamic Vinegar lovers definitely can't miss it!
L-Originale Balsamic Vinegar of Modena: www.l-originale.com