Vinegar cooking Clara Nese Scaglioni published her new book about the originnal Balsamic Vinegar of Modena. She is one of the most reputable italian chefs and this is not her first book about this argument. Curious to find out more? Keep on reading!
Clara Nese Scaglioni, who has always been a fan of cooking, has been an apprentice of great Italian chefs including Gualtiero Marchesi and Gianfranco Vissani. She has won numerous awards and awards and in 1991 founded the Modello Delegation of the Fornello Club.
In this book, the author combines classical dishes of Modena's cuisine with delicious recipes with creative combinations and offers valuable advice and curiosity for anyone who wants to try cooking with Balsamic Vinegar. The book opens with a contribution by Luca Gozzoli, Gran Maestro of Consorteria Traditional Balsamic Vinegar, which introduces the origins and characteristics of this unique and extraordinary black gold. The book is elegantly illustrated by Pia Valentinis and Giancarlo Ascari.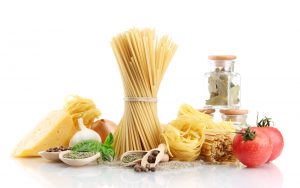 This is not her first book about the balsamic vinegar: years ago she published "Culinary recipes made of traditional balsamic vinegar: Clara grandmother's notebook". She wrote it for the Consorterium of Spilamberto's balsamic vinegar and of course for all lovers of this product. Many appreciated it, but few people know how to use it in order to exalt the dishes. " How do you use it? "The correct use is to put it a few drops, as if it were a scent that a woman wants to wear "to remember."
The book will be available also in English, so it allows also the other countries to enter in contact with the balsamic vinegar, its properties and how to move the first steps with this delicate product. She is not the only chef who wrote about the balsamic vinegar. Massimo Bottura, the ambassador of the balsamic vinegar, is spending his career in finding always new ways to exalt the original Balsamic Vinegar. To learn more, read this article: http://usebalsamicvinegar.com/massimo-bottura-ambassador-balsamic-vinegar/
Vinegar cooking Clara Nese Scaglioni: "Cooking with Traditional Balsamic Vinegar of Modena"
L-Originale Traditional Balsamic Vinegar of Modena: www.l-originale.com