Today we propose you a super tasty second course: duck breasts with honey and Balsamic Vinegar. This second course is rather simple to prepare, however it is particular enough to be offered as one of the courses of a special dinner. The duck meat is very valuable and also the least used in cooking, that's why it can be an original choice.
Furthermore, the duck meat is a good source of iron and vitamin PP and is also very lean, considering that it has a caloric intake of 159 Kcal for 100 grams. You can find it at the supermarket already cleaned and cut and the most tasty part is definitely the chest. Remember to choose the younger meat which could be recognized by observing the beak: if the duck is young, the beak will flex under the pressure of the fingers.
Ingredients
2 duck breasts
100 ml of Traditional Balsamic Vinegar of Modena
Salt to taste
6 shallots
4 tablespoons of honey
Pepper to taste
Procedure
Clean the meat by removing the fat trying to leave, however, a strip on the top. Then engrave the meat with the help of a knife and form a "grid" incision. At this point, season the meat by massaging it with salt and pepper.

Once the meat is seasoned, place it on a non-stick frying pan on the side of the fat so as to create a rich and tasty cooking base, then cook the meat for about ten minutes. When the meat is golden and crispy, turn it to the other side and continue cooking. Add the cleaned and chopped shallots in the pan; if you prefer, you can add other seasoning such as bay leaves, rosemary or garlic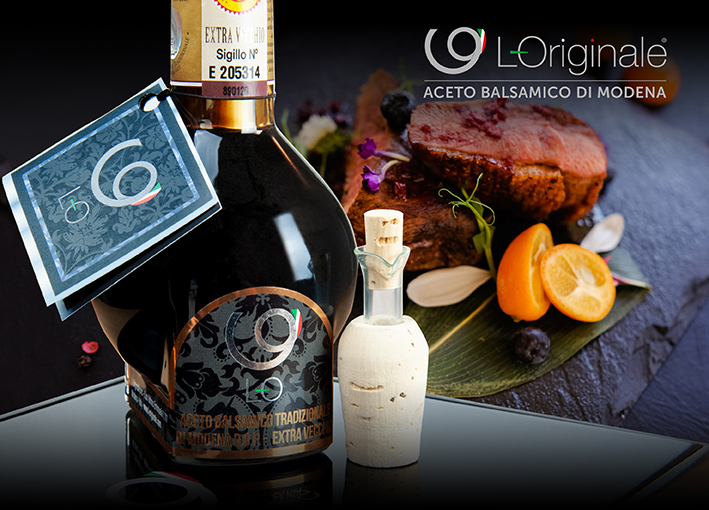 At this point transfer the meat in a preheated oven at 200 ° C for about 10 minutes; then remove the meat from the oven, wrap it in a sheet of aluminum foil and let it rest for about 10 minutes. Return to the pan and add Traditional balsamic vinegar of Modena and honey.
Careful! If you have added other condiments such as those mentioned above, remember to remove them from the pan before adding the vinegar and honey. Bring everything to a boil for a minute or so, until it is cooked. Now cut the duck breasts into slices and spray them with the freshly prepared icing! And your second course is ready! Enjoy your meal!