Everybody knows that using seasonal products is always a great way to prepare new dishes such as Spinach salad and baked pumpkin.
The period of the pumpkin has arrived. We have the opportunity to use this precious fruit rich in nutritional properties in different ways.
This food is suitable for low-calorie diets. It has got a low carbohydrate content and is rich in mineral salts, vitamins and fibres.
An excellent recipe also for our vegan friends. You don't have to use mozzarella so you will be fine.
Ingredients for four people
one pumpkin of about 600 g
fresh leaf spinach 500 g
pumpkin seeds
mozzarella cheese
Traditional Balsamic Vinegar of Modena PDO
Extra Virgin Olive Oil
salt
pepper
How to prepare a Spinach salad and baked pumpkin
First of all, wash the pumpkin carefully because you will cook it with all the peel.
Remove all the seeds with a spoon and cut the pumpkin into slices.
At this point place them in an oven pan.
We advise you to oil the pan or to use baking paper. Place also the seeds next to the pumpkin.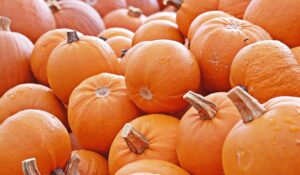 You can season the pumpkin with oil, salt and rosemary or cook it naturally without any additional ingredient.
Cook it for 20/30 minutes at 200 degrees.
Once the pumpkin is ready, you will be able to remove the peel very easily.
In the meantime, wash and place the spinach on the plates.
At this point, you can add the Extra Virgin Olive Oil, a pinch of salt and a few teaspoons of the Traditional Balsamic Vinegar of Modena. This magical product will give enhance and make the flavour of the dish unique.
We recommend that you use a Traditional Balsamic Vinegar of Modena PDO. Remember that the Traditional Balsamic has to be used raw as a final seasoning of the dish while the Balsamic Vinegar of Modena PGI can be used raw and also put in a pan while cooking food.
If you want to know more about the difference between the two products you can read this article:
https://usebalsamicvinegar.com/the-best-balsamic-vinegar/
Greetings from Modena.