The Balsamic Vinegar original project: Blancdenoir won the contest.
Blancdenoir, a recent establishment in Desenzano with international skills and a particular vocation of food & wine, was awarded by the Consorzio Tutela Aceto Balsamico di Modena for the selection of a body for the implementation of the program "Balsamic Vinegar of Modena, The Original Protected Geographical Indication from Europe" of the initially estimated value excluding VAT, of EUR 968,000. The purpose of the competition was to entrust a communications campaign in the United States, to be carried out from the start of the contract until the end of 2019.
The successful tenderer, Blancdenoir will have to implement and manage seven areas of activity, identifying the best strategic and innovative solutions, structured in: Definition of communication strategy; definition of the visual identity of the campaign; press office and public relations activities; management of online and off-line communication campaigns;  Event / Activity Organization; Monitoring and evaluation; Financial management of the project.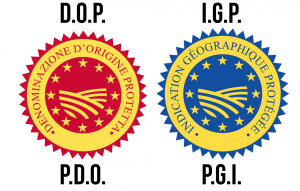 The Consorzio Tutela Balsamic Vinegar of Modena has assumed its current form in 2013, although it has been since 2009 that the product has been obtained by the European authorities under the name IGP. The body is the guardian of the discipline and is a privileged interlocutor in all matters relating to the product at the regulatory level. In addition, through dialogue with the institutions, the media and the final consumer, it promotes knowledge and culture regarding the balsamic vinegar of Modena. Today, it has 50 companies in the compartment and represents 98% of the certified annual production of Balsamic Vinegar of Modena IGP. 90% of production is exported: today, the product is marketed in 120 different countries. The production turnover exceeds 300 million euros, the one consuming the 700.
For more information visit the website of the Balsamic Vinegar Original project: http://www.originalbalsamicvinegar.eu/ and the website of the Consorzio Tutela Aceto Balsamico di Modena: http://www.consorziobalsamico.it/
L-Originale Traditional Balsamic Vinegar of Modena: www.l-originale.com