Do you want to end your meal with a single dish that you will love from the first moment? Strawberries with Traditional Balsamic Vinegar are an original course for your guests. An evergreen recipe that will not disappoint you.
When you visit an Acetaia, the strawberries are often used for tasting the Traditional Balsamic. They are also used to understand the versatility of the Balsamic Vinegar, this special product that is ideal for every type of culinary combinations.
This is the right occasion to try one of these particular combinations.
Strawberries are always delicious. Have you ever tried them with the addition of Traditional Balsamic Vinegar?
Find out more by reading this simple recipe.
The strawberry season is coming and the supermarket has already started to sell this fruit. Delicious by nature, they will amaze you if accompanied with Traditional Balsamic Vinegar of Modena. The sweet and sour taste of Traditional Balsamic Vinegar combines perfectly with the taste of strawberries.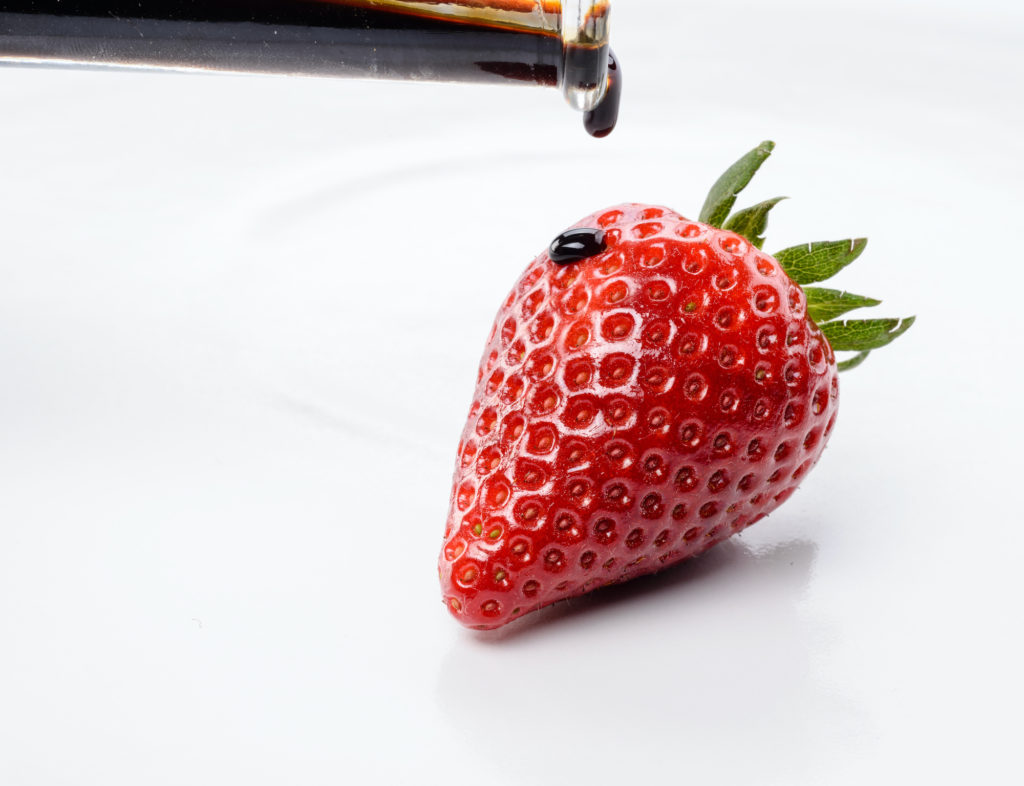 Preparation
Take some wild strawberries, wash and dry them (if you prefer you can use the cultivated ones but you should cut them into a half or in four pieces).
Put them in a bowl and season with two or three spoons of Traditional Balsamic Vinegar of Modena Extra Old. The quantity of Balsamic depends on the number of strawberries.
Let them rest for about 15 minutes, then add the desired amount of sugar.
Remember, when you add strawberries and Balsamic together, mix them gently.
Serve them in an ice-cream bowl. You will taste the strawberries before with the eyes, then with the smell and finally with the palate.
You will love this plate!
A good Balsamic Vinegar of Modena PGI is perfect for this recipe but in this occasion, we suggest you trying the Traditional Balsamic Vinegar of Modena Extra Old (25 years old aged). This particular product is only used raw on food.
Its structure, its body and its unique and inimitable taste is a wonderful combination with strawberries.
Serve the strawberries with Traditional Balsamic Vinegar with a good glass of champagne or a brut sparkling wine.
An easy and fast recipe, tasty and unique.
You should try it!
If you don't remember what is the difference between a Balsamic Vinegar of Modena PGI (ABM) and a Traditional Balsamic Vinegar of Modena DOP (ABTM), we suggest you to keep reading our Blog. Two products with a similar name but with a big difference in the ingredients.
Greetings from Modena.