The committee of the Municipality of Maranello has organized the ninth edition of the Balsamic Vinegar Grand Prix to promote and add value to the typical products of Modena territory.
To promote typical products, it is often decided to compare the products of the territory of the families in that area. As a result, often it is within families that the memory, tradition and desire to pass on our culture to new generations are kept. Especially relevant is the Balsamic Vinegar Grand Prix in the city of Maranello, it is maybe the challenge par excellence, since this competition is an opportunity to show the many family, that have the desire to continue their ancient tradition and how they use Balsamic Vinegar.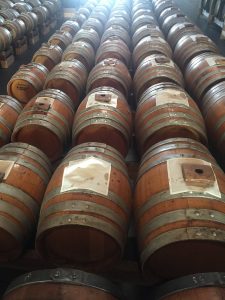 This represents the ninth edition of the Balsamic Vinegar Grand Prix in the city of Maranello, it is a competition for the Balsamic Vinegar cellar that are in the territory of Maranello. The Balsamic Vinegar Grand Prix is almost one of the main commitments of the Committee, furthermore has as its aim the promotion and enhancement of typical products of Modena.
The Balsamic Vinegar Grand Prix offers the evaluation of the product through laboratory analyses and tasting sessions, since the expert tasters of the Consortium of Spilamberto carries them out.
All the Balsamic Vinegar cellar owners, either in the Maranello area and outside the territory, can  participate. They can do it with one or more samples of their original Balsamic Vinegar. The samples has to be in glass containers of a capacity of no less than 100 cc. They can be delivered during the tasting evenings (8 pm) at the Civic Hall "Le Nuvole" in Via Cappella 115 in Gorzano. The next tasting evenings are on Tuesday 20 and 27 March. All the submitted samples will be subjected to laboratory analysis and organoleptic examination by expert tasters of the ABTM Consortium in Spilamberto. Consequently, The best 15 Balsamic Vinegar producers will receive prizes, and all participants will obtain the results of their samples and a participation diploma. In addition the participation is free.
L-Originale Traditional Balsamic Vinegar of Modena: www.l-originale.com