A new type of vinegar quality control is going to be mandatory: the Modenese black gold should guarantee 100% all stages of production, starting from genetic texts on the raw materials supplied. Are you curious to find out more? Keep on reading!
The proposal of the Ministry of Agricultural, Food and Forestry Policies for the modification of the production disciplinary of the protected geographical indication Balsamic Vinegar of Modena has been published in the Official Gazette. If there is no opposition within 30 days, the process moves to Brussels which should formalize the green light for genetic tests on raw materials.
The director of the Balsamic Vinegar Protection Consortium of Modena, IGP Federico Desimoni expressed satisfaction for this very important first step that introduces a substantial change in the control system. They would like to introduce a system of verification of raw materials – grape must and wine vinegar – through the isotopes, already used in the wine system.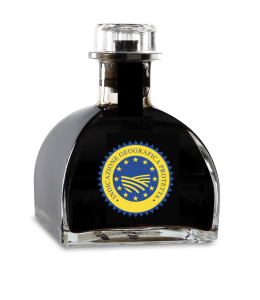 This is the genetic verification of the genuineness of what has been conferred by hundreds and hundreds of companies to our consortium members, who are about fifty, a control downstream that will no longer be limited to the documentary tool but will guarantee 100% companies and the consumer. They are the forerunners in the world of vinegars.
In the meantime, the Balsamic Vinegar of Modena IGP  has grown by 1% in 2017, exceeding 95 million liters for a consumer value that exceeds 900 million euro. This represents a good result for the modenese black gold, which is considered again as one of the most important and precious product made in Italy. Indeed, the balsamic vinegar is known for its excellence worldwide, making it one of the most appreciated Italian products sold abroad. Moreover, as we read in this article, a new type of vinegar quality control will be held soon to guarantee a major control of what we consume.
L-Originale Balsamic Vinegar of Modena: www.l-originale.com