Grapes are the raw materials used to produce balsamic vinegar. Since it is a product that does not expire, attention to the choice of grapes becomes fundamental.
The usable grapes to produce cooked must are: Trebbiano and Lambrusco in all varieties and clones and Ancellotta, as well as smaller grapes such as Sauvignon, Sgavetta, Berzemino and Occhio di Gatta. The most important phase of the grape vegetative cycle, which is concerned with maturation, is whether it is possible overcrowding. Maturation is the phase that normally begins at the end of June which ends with the collection.
It is precisely now that the grapes undergo the greatest physical growth in the volume corresponding to an increase in both sugars and colorants. In this stage, finally, the aromatic substances begin to form. The next step, surimitation, is a fundamental stage for grapes destined for production of original Traditional Balsamic Vinegar of  Modena DOP; This phase begins at the end of the maturation phase and lasts for 10/15 days if the climatic conditions allow it.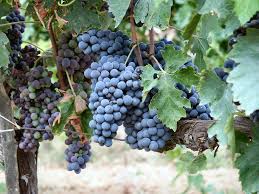 At this point a question arises spontaneously: what is the right time to collect it? According to what was said before, it would be spontaneous to say as later as possible so it will be the raw must and consequently the final result cooked. There are, however, factors that do not allow us to follow this almost banal suggestion. In primary organizational factors as harvesting often lasts several days so the fact that I will finish collecting grapes of different maturation. Second and perhaps most important the climate risks; in fact, the surmounting phase takes place in the autumnal phase where greater is the risk of time breaks that can take several days to end the long-awaited wait. It is therefore necessary to evaluate the risks that are going to run.
Interesting, isn't it? Let me know what you think in the comments!
L-Originale Traditional Balsamic Vinegar of Modena: www.l-originale.com