Original Balsamic Vinegar of Modena travels around the world. The excellence of the territory is still traveling around the globe: Canada and China are the next destinations of the Consortium's overseas missions.
The International Mission in Canada of the Emilia Romagna Region took place on November 16th; also the Consortium for the Protection of Traditional Balsamic Vinegar of Modena took part to the event, together with some producers' representatives. The mission was part of the program of international activities of the Regional Council; its main goal was to promote the regional high quality agro-food products during the Italian Cuisine Week in the World, promoted by the Ministry for Foreign Affairs.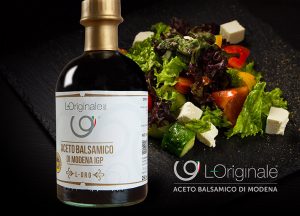 On November 18th, Balsamic Vinegar of Modena PGI was the absolute protagonist in Toronto, during the dinner organized in collaboration with ALMA at the George Brown College. The product was the protagonsit also in other events such as the dinner at the Institut de Tourisme et d'Hotellerie du Quebec in Montreal on the 20th November; in Ottawa for the representation dinner at the Ambassador's Residence with Michelin-star chef Massimo Spigaroli. Finally it was the protagonist in Vancouver, both for the dinner at the Hotel Westin Bayshore with the Italian Chamber of Commerce on the 21rst November, and for the snack Cooperation event with Vancity on November 23rd.
Balsamic Vinegar of Modena travels also to China. In fact, during the same days, it participated also to Anufood China, in Beijing, from 21 to 23 November. Within a shared collective space, the P.G.I. The Consortium offered tastings of the product, show cooking and various performances together with narratives of the product and its tradition.
L-Originale Balsamic Vinegar of Modena: www.l-originale.com