Chickpea salad with balsamic vinegar. Here's a new recipe for all of you who are vegan or who would like to eat a healthy second course. Easy to make and most definitely good for your diet, but, more generally, good for your body! Keep on reading to find out details.
——MORE——
The estimated time to make this dish is 25 minutes and the difficulty is very low. Quick, easy and tasty: is there any better combination? Moreover it is a new way to use Balsamic Vinegar
Ingredients
300 g chickpeas (boiled), 80 g olives, 150 g onions, 40 g dried tomatoes, 1 teaspoon sugar, Fresh parsley, Salt and sugar, Extra-vergin olive oil, Traditional Balsamic Vinegar of Modena
Execution
First of all, chop onions in two or more parts and put them in a non-stick pan, then add straight away a bit of original Traditional Balsamic Vinegar of Modena and one glass of water. Let them cook for 10 minutes more or less, until they're soft, then add a bit of salt and sugar. Let them caramelize for some minutes and turn off the heat.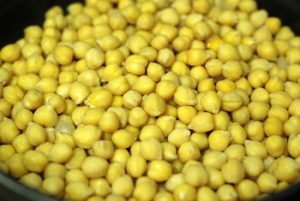 At the same time, mince parsley finely, as well as dried tomatoes and take the pits off the olives. At this point, put all the elements in a pan, together with boiled chickpeas and eventually add onions. Then, season with salt and extra-vergin olive oil… and if you like, add a bit more of original Traditional Balsamic Vinegar of Modena.
This dish is great because it is literally for everybody: better said, everybody can cook it and everybody, even vegans, have the chance to eat it without problems. You will for sure fall in love with this rustic recipe, which is also very savoury and ideal to cook in every season of the year. Moreover, there are loads of variations you can try, so be creative! Let us know what you think about chickpea salad with balsamic vinegar. Buon appetito!
L-Originale Balsamic Vinegar of Modena: www.l-originale.com