The Octopus terrine with Balsamic Vinegar is a tasty fish-based second course you can prepare to amaze your significant other. Even michelin-rated chefs recommend this dish for a special dinner/event! Keep on reading to discover its ingredients and how to prepare it!
Ingredients for 4 people
2kg of octopus
1 bottle of ruby ​​red wine
3 Tablespoons of Balsamic Vinegar of Modena P.G.I.
Extra virgin olive oil
garlic
thyme
parsley
chives
salt to taste
pepper to taste
field salad to garnish
Procedure
Prepare a broth by adding 5 liters of salted water, wine and flavorings (garlic, parsley, pepper). Bring to a boil and simmer for about 15 minutes. Then let it cool and dip the previously cleaned octopus. At this point bring it again to a boil and cook on a low heat for a couple of hours. Then remove it from the stove and let it cool down.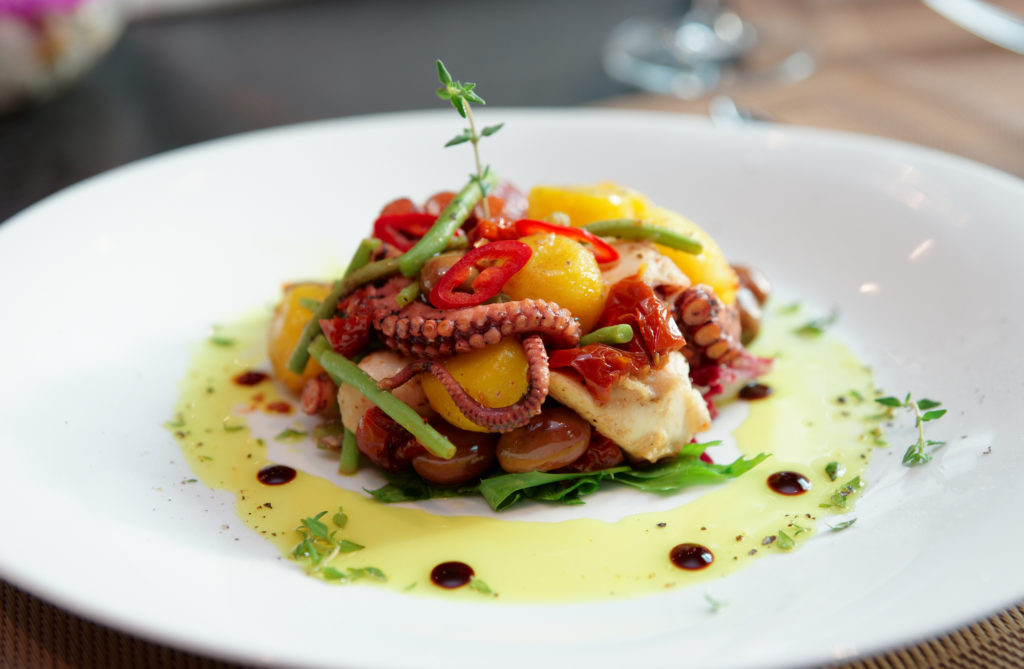 At this point wrap a terrine mold with the film. Then place the octopus on the mold, pressing it well. We recommend to place a weight on the octopus and and keep it in the fridge for 8 hours so that it remains compact.
When serving, take the octopus from the bowl and and slice it thinly. Arrange the slices on serving plates, placing a bouquet of field salad in the center. At this point yo can sprinkle the dish with a vinaigrette prepared emulsifying extra virgin olive oil, balsamic vinegar of Modena P.G.I, salt and pepper to taste. Then decorate with a dash of chives and serve.
Did you like the recipe of Octopus terrine with Balsamic Vinegar of Modena? Check out Blog for many other tasty second fish based second courses! We post every week new recipes and updates about the fascinating Balsamic Vinegar of Modena's world!