The counterfeiting grapes are the most dangerous damage that producers could suffer of. Indeed, the result of this year's harvest is a source of considerable concern not only for the entire national wine sector but especially for the sector of interest of the Consorzio Tutela Aceto Balsamico di Modena.
All of South Europe has been affected by strong climatic anomalies: in spring there were strong and extensive frost; the summer was exceptionally dry, with temperatures for months, above the average. In many areas hail has irreparably damaged the bunches. This has greatly affected the wine production of all the major producing countries of our continent: Italy, Spain and France have very low yields and even lack of grapes to be sold in entire territorial expansions.
For Italy, estimates show lower sales volumes of 25% at least compared to 2016 figures, with important regions predicting decreases of even 30/35%. This is even worse than the 2011 campaign. Unlike that year, today, there is a contemporary lack of wine grapes in Spain and France. This economic crisis involving the entire Mediterranean basin can cause a major deficiency of raw material (must and wine to be acetified) also for the Balsamic Vinegar sector in Modena. However, in spite of the normal harvest performance of the previous year, various abnormal situations have been reported over the past few weeks compared to normal market trends.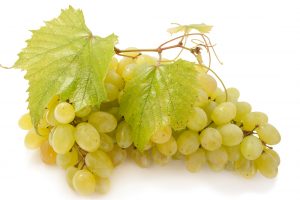 These assumptions give rise to concerns that may increase the risks of counterfeiting grapes and speculations on commodity prices, which are already rising sharply. The Consortium has intensified its oversight work on these phenomena and has addressed to the institutions the demand for a strong supervisory and control work especially in post-harvest phases that are usually marked by disorder and volatility. The consortium of Balsamic Vinegar of Modena will take care of updating once the harvest is closed, definitive data will be available.
L-Originale Traditional Balsamic Vinegar of Modena: www.l-originale.com