Original Balsamic Vinegar is luxury. In the last years there has been an important increase of goods sold online which led to a radical change in the market panorama. Only one kind of product seems reluctant towards being sold on the web: luxury goods. 
More than the 40% of big brands are not available online while the others just sell a minor part of their stock, in 2013 Chanel announced the opening of an ecommerce shop but it just sells make-up).
The main reason for this refusal is related to the lack of trust that customers have in the online selling and also the lack of exclusivity that, usually, the brands perceive when selling their goods. With luxury shopping comes a luxury treatment. As stated by  Bruno Pavlovsky, Chanel's global director "fashion is about clothing, and clothing you need to see, to feel, to understand". Shopping luxury is a 360° experience and buying this kind of goods online would not be the same.
However, according to Bloomberg, not moving the business online is a mistake, given the always increasing the importance that the ecommerce is gaining. But luxury food is not included in the products that can be bought online without difficulty. In fact, on the internet can be found withouty many online platforms which sell any kind of gourmet food, an example might be www.gourmetfoodstore.com.
Food is a necessity and, such as clothing, it can be considered luxurious, or gourmet. White truffle, beluga caviar or Balsamic Vinegar of Modena are three high-priced  gourmet products on the market. And each one of them, among with the others, can be easily purchased online.  Food is all about the taste and buying online, maybe from the producer, instead that in a big distributor definitely improves the eating experience.
As previously told, the range of gourmet food is wide and original Balsamic Vinegar of Modena is definitely part of this range. Coming with different price it is important to distinguish the bottle that can be easily bought in the supermarket, and the gourmet one, which is brewed in the old-fashioned-way and sold to the ones who really appreciate and cherish tradition.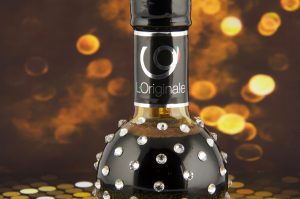 Following the new tendencies of the market new food tech start-up have been set-up in the last years which focus not on a large selection of product, but find a niche in the market by selling only one gourmet food.
For example in Modena, city well known for its agri-food heritage, it's been founded a start-up, called L-ORIGINALE, which sells original Balsamic Vinegar of Modena. Balsamic vinegar is a luxury food and selling this online is, surely, the most cutting-edge way to be in the online market.
L-Originale Balsamic Vinegar of Modena: www.l-originale.com