Who said that Cannolo is only a sweet food? The salted Cannolo with tuna, spreadable cheese and Gioielli di Balsamico is a good alternative. The sweet Cannolo becomes a special second course.
In this recipe, Maria Cucina combines Sicily and Emilia Romagna's tastes. The result is a unique meal.
Ingredients:
Preparation:
The preparation only takes five minutes. It is easy and fast.
First of all, chop the tuna with a fork. When the tuna is smashed, add some spreadable cheese, salt and pepper. Then amalgamate the ingredients. Now the filling is ready. Take one Cannolo and put some stuffing inside. Do the same with the others one.
Lay the Scorza di Cannolo that you prepared on a plate. In conclusion, decore with the Giorielli di Balsamico. These little Balsamic Vinegar pearls transform your meal in an inimitable experience. A perfect match that will amaze everyone.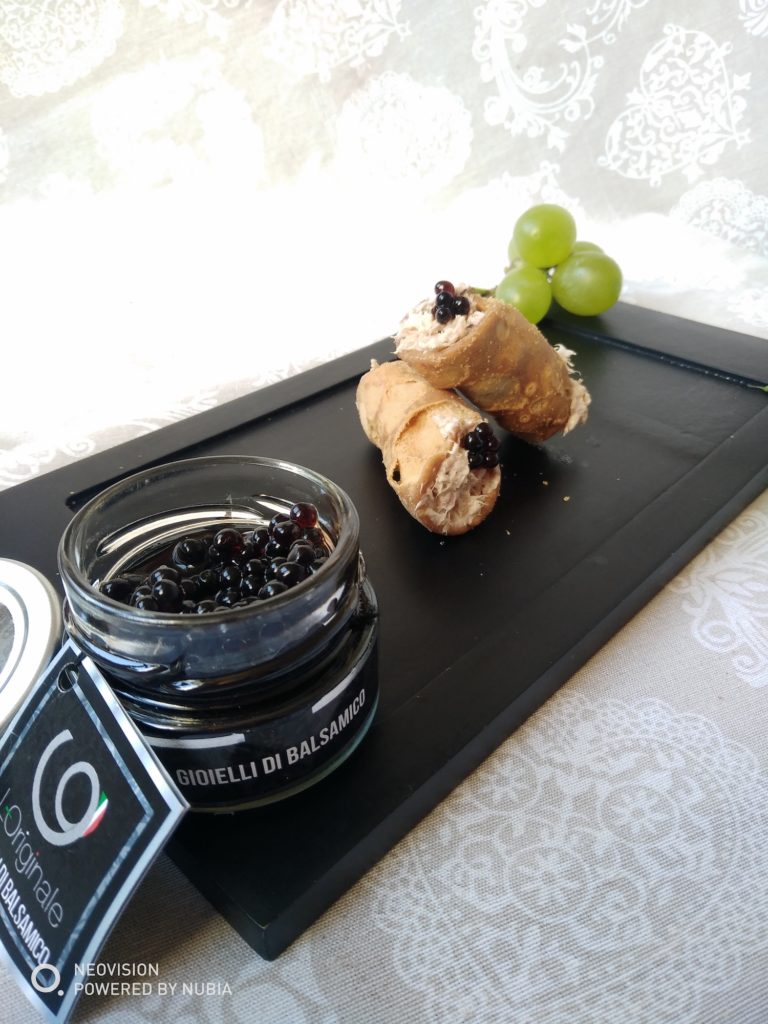 If you want to watch Maria Cucina's video, click the link: https://www.youtube.com/watch?v=gx45DeQVyq8
We will never get tired to remember to use Traditional Balsamic Vinegar DOP from Modena only raw. In reverse, the Balsamic Vinegar IGP can be used in a pan during the cooking of food.
This recipe is really simple and quick to prepare: only 5 minutes.
Did you like the salted Cannolo with tuna?
Stay tuned with our Blog to find out the next Maria Cucina's recipe.
Greetings from Modena and enjoy your meal!