The MOchebelmuseo initiative promoted by the Gazzetta of Modena continues. The project is about discovering museums and Modena traditions. The location this time has been the Villa Fabriani, headquarters of the Consortium and the Museum of Traditional Balsamic Vinegar.
This time the guests were the young students of the Primary School Trenti from San Vito of Spilamberto. The objective of this meeting aims to convey awareness at the younger generations. They will be the next custodians of Modena's gastronomic excellence. Next-generation represents who will carry out the task of preserving and handing down the Balsamic culture of the territory.
Mochebelmuseo, great guests today!
Some important speakers took part in the day. Umberto Costantini, Spilamberto Mayor and Maurizio Fini, President of the Museum and Grand Master of the Consorteria, Roberta Giani Gazzetta of Modena director and Elena Corradini Professor of Museology and Restoration Unimore were the others one. Enrico Corsini the President of the Consortium for the Protection of Traditional Balsamic Vinegar of Modena and the actor Lino Guanciale also participated.

Stories of the importance of handing down traditions fascinated the young students. They were also involved in the culinary laboratory. The students tried to prepare typical traditional dishes, with the help of some experts. It was definitely a special day for everyone!
The speakers pointed out the fact that every Modenese who owns or has owned a set of barrels will always have unforgettable memories related to it. With passion and a smile on their face they'll tell you about the still existing smell in their houses, a flavour which brings to mind all the people who had worked in the vinegar loft. Memories about childhood, visits to the cellar with the grandparents or mum and dad. This kind of Modenese will be pride for ever to let you taste his own product.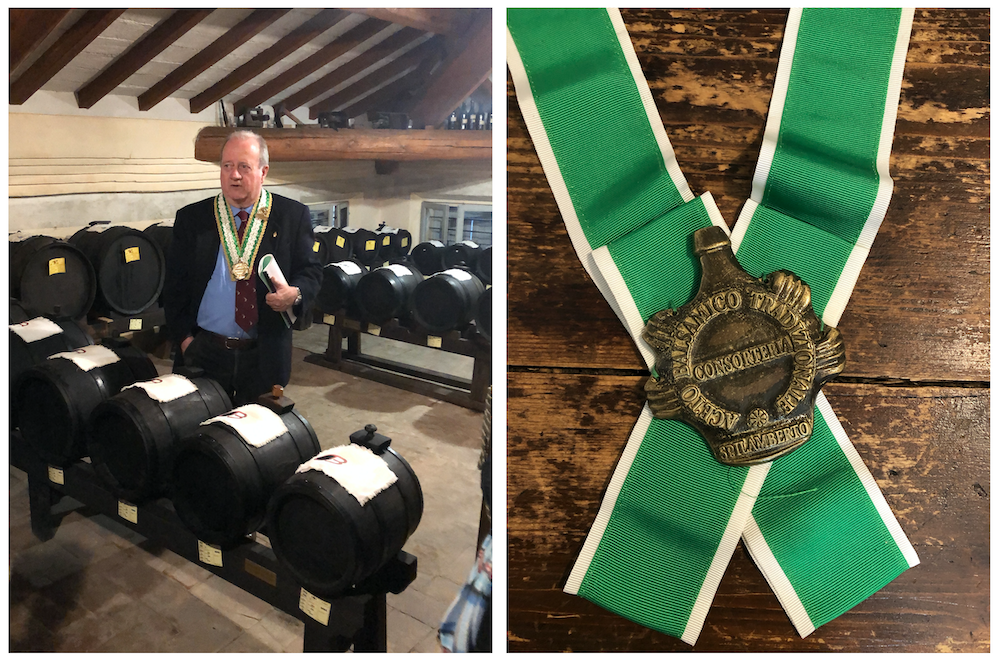 Balsamic is a unique product with special characteristics. Its origins are very ancient: its birth can be traced back to the Roman era. From the love for our local product is born an idea of the Grand Master Fini: make it a UNESCO's intangible cultural heritage. This process can take a few years. By the way, the same thing happens with the Balsamic. It takes 25 years to produce a good Traditional Balsamic Vinegar. So, let's be patient.
We are happy to have the possibility to participate in this special # MOchebelmuseo event.
Hope to see you again.
Greetings from Modena.