Traditional Balsamic Vinegar is first in line. Traditional Balsamic Vinegar is not only fundamental for the reputation of Modena, but also for national financial gain. Read more to find out what's going on!
——MORE——
According to a classification, Modena is the second Italian province to have the highest economic value generated by certified food production. The city has, in fact, 15 denominations and in the rank is placed right after Parma, according to the survey Ismea- Qualivita 2016.
Among all food delicacies of the territory of Modena, Traditional Balsamic Vinegar stands out. Its production concerns both I.G.P. version and the traditional D.O.P balsamic vinegar, which are both guaranteed and promoted by their respective Consortia for protection (called in Italian "Consorzi di tutela").
We're talking about 2 specialties that not only have a distinct culinary vocation, but also an export vocation. As a matter of fact, I.G.P and D.O.P balsamic vinegar have a huge effect on the totality of certified food products. More specifically, Traditional Balsamic Vinegar covers the 24% of all national certified food products, thanks to the high number of sales abroad. On the other hand, its value of production does not exceed 6%.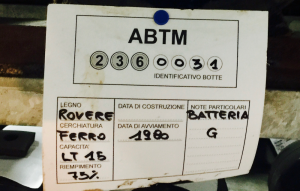 For what regards the other food categories, the export value shows a clear predilection for European markets. On the contrary, Traditional Balsamic Vinegar reveals a better balance among the different destinations. In fact, its percentages of export are the following ones: 56% for European countries and 44% for non-European countries.
Consequently, it's a fact that Traditional Balsamic Vinegar of Modena is a treasure not only for Modena itself, but for the national territory as well. Traditional Balsamic Vinegar is first in line for exports and this is just the beginning for this delicacy, which is most definitely worth trying.
L-Originale Traditional Balsamic Vinegar of Modena: www.l-originale.com