Are you at loss of vegan recipes ideas? Here is a fresh and quick recipe to prepare: the cucumber and pear salad with Balsamic Vinegar. This salad is certainly unusual, but also extremely tasty!

Cucumber in particular is the ideal vegetable during these summer heats. In fact this fruit is rich in water and is perfect for low-calorie diets. It contains only 12Kcal per 100 grams but many minerals such as phosphorus and potassium. These substances make it a good supply of energy. The nutrients are concentrated mainly in the peel and seeds, which therefore should not be eliminated at the time of consumption.
Ingredients
2 medium-small cucumbers
2 pears
1 lemon
40 g of pine nuts
200 g of strawberries cut into cubes
extra virgin olive oil to taste
2 tablespoons of Traditional Balsamic Vinegar of Modena P.D.O.
fresh thyme to taste
salt to taste
pepper to taste
Procedure
Put a pan of water with salt on the heat and bring to a boil. Then wash the cucumbers and cut them into thin slices.
When the water is boiling, put the slices in the salted boiling water for a minute, then drain them quickly and pass them under cold water. At this point let them dry on a clean towel.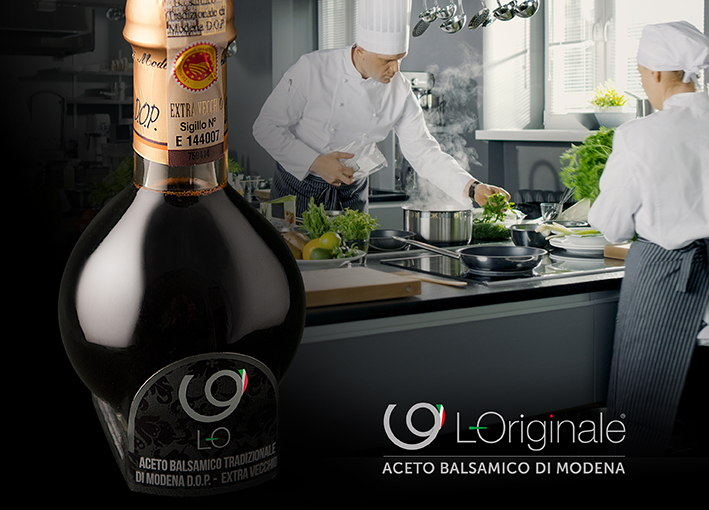 Cut the pears into thin slices, then sprinkle them with lemon juice to prevent them from turning black. At this point put a non-stick, lightly oiled pan on the heat and toast the pine nuts for a few moments.

Make an emulsion with extra virgin olive oil, Traditional Balsamic Vinegar P.D.O., salt and pepper and mix well. Take a bowl and pour in the cucumbers, the slices of pears, the toasted pine nuts and the diced feta. Then sprinkle with thyme leaves and season with the oil emulsion, Traditional Balsamic Vinegar P.D.O. and salt and pepper to taste.

Your super fresh salad is ready to be enjoyed! Check our Blog for many other vegan recipes ideas!