Roberto Cavoli from Marano sul Panaro is the winner of the 53° Palio of San Giovanni: he is the the best producer of Traditional Balsamic Vinegar. The experts selected also 11 other champions among 1,516 participants.
Roberto Cavoli from Marano sul Panaro is the official winner of the 53° Palio of San Giovanni: his Traditional Balsamic Vinegar got a score of 320,960 points. The award ceremony took place in Spilamberto, in the beautiful Rocca Rangoni. Also the other 11 finalists were awarded: Cristina Frabetti from Ravarino obtained the 2nd place with 320,915 points; in the third place we find Romano Mattioli from Formigine with 320,585 points; he is followed by Luigi Rella of Modena with 319.125 points and Franco Mazzi of Modena with 318.040 points.
The first classificate received a prestigious awards: the official diploma of the Consortium and a gold teaspoon for the tasting. Furthermore he received the "Spilamberto tower", which was given to all the semi-finalists. This prize consists in a bronze bas-relief depicting the Spilamberto tower. But the most important recognition arrived after a week from the awarding ceremony when the Grand Master Maurizio Fini visited the winner's house to mark the barrels of his vinegar cellar with the logo of the Consortium.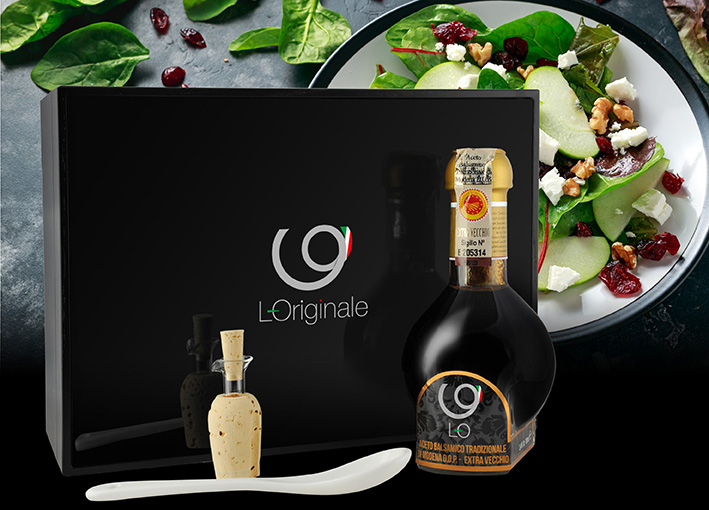 Here is the official ranking of the other seven Traditional Balsamic Vinegars producers who made it to the finals:
6th Stefano Artioli di Carpi with 317,625 points
7th Community of Castelfranco Emilia with 317,540 points
8th Flavio Compagni of Formigine with 31,.460 points
9th Maurizio Fini from Modena with 316,290 points
10th Renato Ghidoni of Nonantola with 316,00 points
11th Aldo Zanetti from Modena with 313,835 points
12th Stefano Tonioni from Pavullo with 312,790 points.
Also this year, the 53° Palio di San Giovanni saw record numbers: 1,561 participants, for a total of over 15 thousand tastings. From the beginning of May, 182 Master Tasters, with the help of Tasters and students, worked together to evaluate and examine all the samples of Traditional Balsamic Vinegar of family production delivered to the Consortium.
Who will be the winner of the next year?