Also on this occasion, we would like to propose you a typical Modenese recipe: Risotto with Balsamic Vinegar. Balsamic is the main ingredient. If you are thinking about making risotto but you don't know how to make it, try this recipe. You will be satisfied!
The bittersweet and velvety flavour will conquer you and your guests' palates.
We know that for many of our readers this recipe it might seem an unusual pairing. As Modenese, we truly believe that a good Balsamic Vinegar from Modena will amaze even the most sceptical.
You just need a few simple ingredients that will allow you to prepare a unique risotto with the special taste of the Balsamic Vinegar.
Ingredients for 4 people:
400 g of rice (Vialone Nano or Carnaroli)
1 golden onion or 4 shallots
1 glass of white wine
3 spoons of Extra Virgin Olive Oil
40 g of butter
1 litre of vegetable broth
100 g of grated Parmigiano Reggiano (at least 24 months aged)
Traditional Balsamic Vinegar of Modena PDO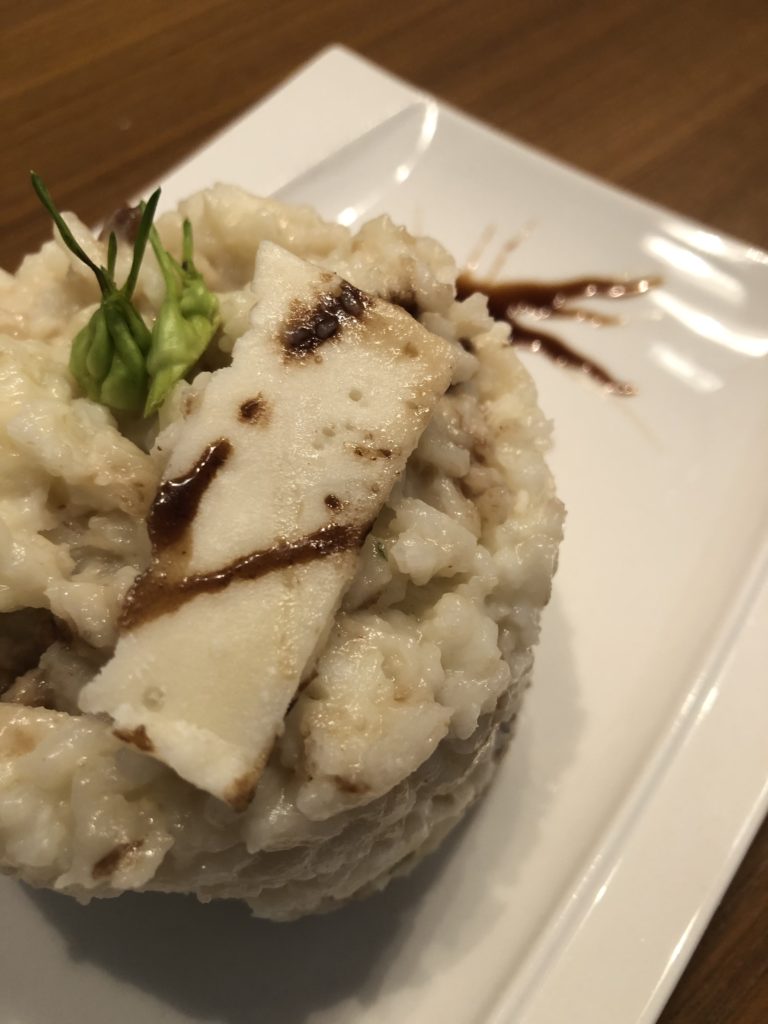 Preparation:
The preparation of the Risotto with Balsamic Vinegar is quite simple.
First of all, start frying the onion or the shallots (finely treated) in the oil in a pan (the same pan that you will use to cook the rice).
When it has dried, add the rice and let it toast for a couple of minutes.
At this point, add the glass of white wine and once it has evaporated, start cooking the rice with the vegetable broth. Remember to add the broth a little at a time. Wait until the cooking is complete.
When the rice has reached the optimal cooking, add the Parmigiano Reggiano and the butter to mix it.
Finally, add one spoon of Traditional Balsamic Vinegar of Modena.
Once you have served the rice on a plate, we recommend you add a flake of Parmigiano Reggiano and some drops of Balsamic. This final touch will flavour the dish and give it an artistic look.
Of course, to make Risotto with Balsamic Vinegar, you can also use a good Balsamic Vinegar of Modena PGI instead of the "Traditional" one. If you don't remember what the difference between the two products is, you should take a look at our Blog.
The dish is ready, enjoy your meal.
Best wishes from Modena.