Today's vegan dish is a super tasty salad with antioxidant action, a recipe that combines spinach proteins with wild berry vitamins. Keep on reading to discover its ingredients!
Spinach is a vegetable with a high protein content and all the essential amino acids. On the other hand, red fruit such as wild berries are rich in antioxidants and protective substances. If combined, these two ingredients give birth to an extremely healthy vegan dish which is perfect, especially during summer. And the preparation is extremely easy.
Ingredients for 4 people:
300 g of fresh spinach
250 g of fresh sliced ​​strawberries
120 g fresh or frozen blueberries
1 small, sliced ​​sweet onion
30 g of chopped, toasted pecans
Ingredients for the salad dressing:
2 tablespoons of white wine vinegar, or cider vinegar
2 tablespoons of Balsamic Vinegar of Modena P.D.O. or P.G.I. (Check the wide selection of products on our online Store!)
2 tablespoons of honey (optional)
Procedure
Start by slicing the onion and the strawberries. Then mix spinach, strawberries, blueberries, the sliced onion and the toasted pecans in a large salad bowl.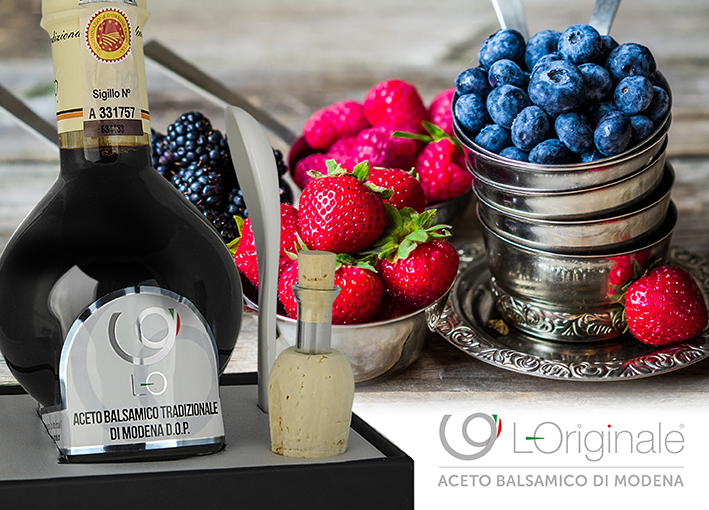 At this point mix all the seasoning ingredients in a jar with an airtight lid and shake well. The pour the sauce over the salad and mix all the ingredients altogether. Serve immediately!!!
As you can see, this vegan dish will take you only a few minutes, it is perfect if you are in a hurry! Check our Blog for many other easy and healthy vegan recipes!