Once again, for the 2018 edition of "Acetaie aperte", Balsamic Vinegar cellars of of Modena will open their gates to promote the territory of the region. This traditional initiative is an opportunity that both tourists and local people can't miss!
This traditional appointment with the black gold of Modena takes place every year at the end of September; it is organized by the Consortiums for the Protection of Balsamic Vinegar of Modena IGP and DOP. "Acetaie aperte" represents a great opportunity to get to know the territory of Modena, its story and traditions and of course,  the peculiarities of the Original Balsamic Vinegar of Modena DOP and PGI.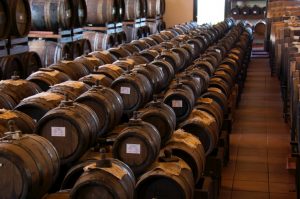 «The data of the sector account for about a billion euros in turnover – explains Mariangela Carosoli, the president of the Consortium – and this has a great positive impact on the economy of the territory; in fact, its success is mostly based on food related activities, not only in terms of consumption but also in terms of incoming tourism, which is fostered by the enogastronomic proposals that the territory is able to offer.  This is an asset to which Modena and the regional economy owe a lot. In  fact, with its 44 denominations, the region holds the record of the highest number of PDOs and IGPs in Italy».
Among the novelties of this year's edition, the participation of barman of the Mixology Association; on September 30th they will prepare cocktails with Balsamic Vinegar, in order create original combinations with the precious product. Guests will also have the chance to discover how to pair Balsamic Vinegar with local products.
In each Vinegar cellar the visitors will taste Balsamic Vinegar paired with typical products of the territory; furthermore, in the afternoon of Sunday 30th, the chefs of Modena a Tavola will entertain the guests with a live showcooking on the use of the precious seasoning.
L-Originale Balsamic Vinegar of Modena: www.l-originale.com