Tagliata with Balsamic Vinegar: a second-course option, tasty and rich in proteins. The meat will be embellished with Traditional Balsamic Vinegar of Modena and it will amaze you and your guests. An easy recipe to prepare. You need some ingredients and a few minutes to prepare it. A course up to the best chefs.
Today we will propose you a dish with a strong Modenese character. A dish enriched with Traditional Balsamic Vinegar that will guarantee you a very tasty and nutritious food option.
I have prepared this plate several times. It is always a success so I often present it to my guests!
But let's talk about the ingredients that you need to prepare Tagliata with Balsamic Vinegar.
My first tip is about the type of meat that you will use. I suggest you buy the "controfiletto" (beef sirloin) or "filetto" (beef fillet).
Ingredients for 4 people
800 g of beef (sirloin or fillet)
150 g of rocket salad
200 g of Parmigiano Reggiano cheese
1 nut of vegetable or meat broth
lemon juice
Extra Virgin Olive Oil
salt
pepper
Traditional Balsamic Vinegar of Modena PDO or Balsamic Vinegar of Modena PGI
Preparation
Before starting the meat cooking, I recommend you prepare the ingredients with which we will finish the dish.
After washing and drying the rocket salad, you can start preparing the Parmigiano flakes. To do prepare the flakes you can use the potato peeler, I always do it this way. You will get thin slices of cheese that will perfectly blend with the dish.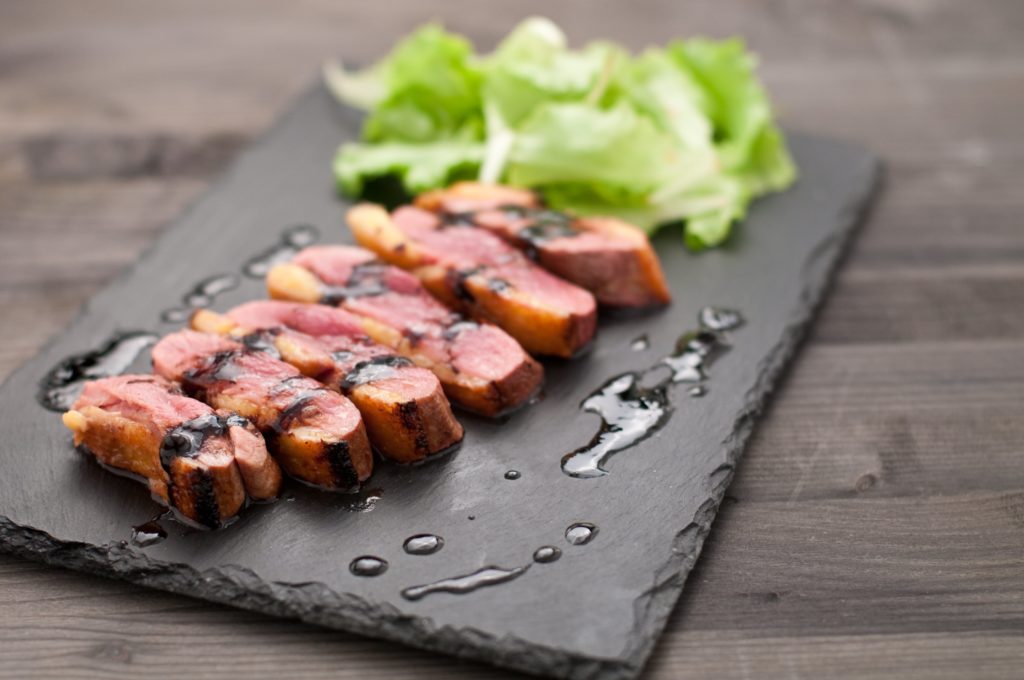 Meat preparation
Use a large pan that can hold the entire piece of meat and take also its lid. Put some oil in the pan.
Once the oil is hot, add the meat and cover the pan with the lid.
Let it cook for a couple of minutes on each side over high heat.
Wait until the meat takes on a light external crust and inside remains rare.
When the meat is ready, cut it into slices and serve it.
A tip to best flavour the Tagliata with Balsamic Vinegar: prepare a delicious sauce with the oil used to cook the meat.
Take a saucepan and add some water, some oil used before to cook the beef, one nut of broth, some lemon juice, salt and pepper. Bring everything to boil for about five minutes.
Big tip: don't exaggerate with the amount of sauce. We use it to flavour the meat and not to dry it. It shouldn't cover the unique taste of Balsamic.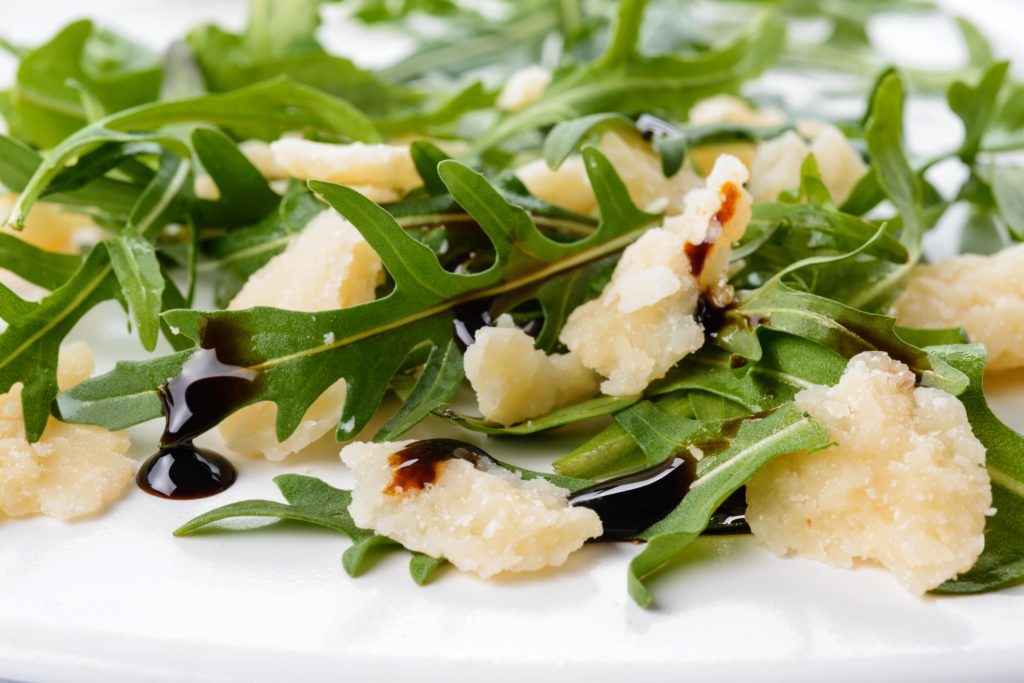 At this point all the ingredients are ready and we can add them to the meat. We start from the sauce, then with some rocket salad and Parmigiano flakes until the meal will be covered. Add some oil on the top and salt. Finally, pour the Balsamic as a final touch.
It is sufficient to remove an ingredient to immediately have two similar recipes: Tagliata with Balsamic and rocket salad and Tagliata with Balsamic and Parmigiano cheese.

The course is ready to be served now. Your guests will be amazed!
Enjoy your meal.
If you do not know the differences between Traditional Balsamic Vinegar of Modena PDO and Balsamic Vinegar of Modena PGI, we invite you to read this article.
Greetings from Modena.