A special ingredient, Balsamic Vinegar of Modena, for a truly amazing cocktail: the American Bridge cocktail with BV! This cocktail was created by the bartender Gabriella Rizzello of the Restaurant Però of Borgo Sesia (NO) for the famous Balsamic Vinegar producer Ponti. Its special ingredient? As you can easily understand from the title it's one of the greatest Italian culinary excellences: Balsamic Vinegar of Modena. Aren't you curious about it? Keep on reading to discover how to prepare it!

Ingredients
2 Tablespoons of Balsamic Vinegar of Modena P.G.I.
5 drops of Angostura
a slice of fresh ginger
40 ml of Red Vermouth
1 orange peel
ice
ginger ale
Procedure
Place a few ice cubes into a 300 ml jar. Then add ginger, Angostura and Balsamic Vinegar of Modena P.G.I. Finally add the red wine and mix all the ingredients.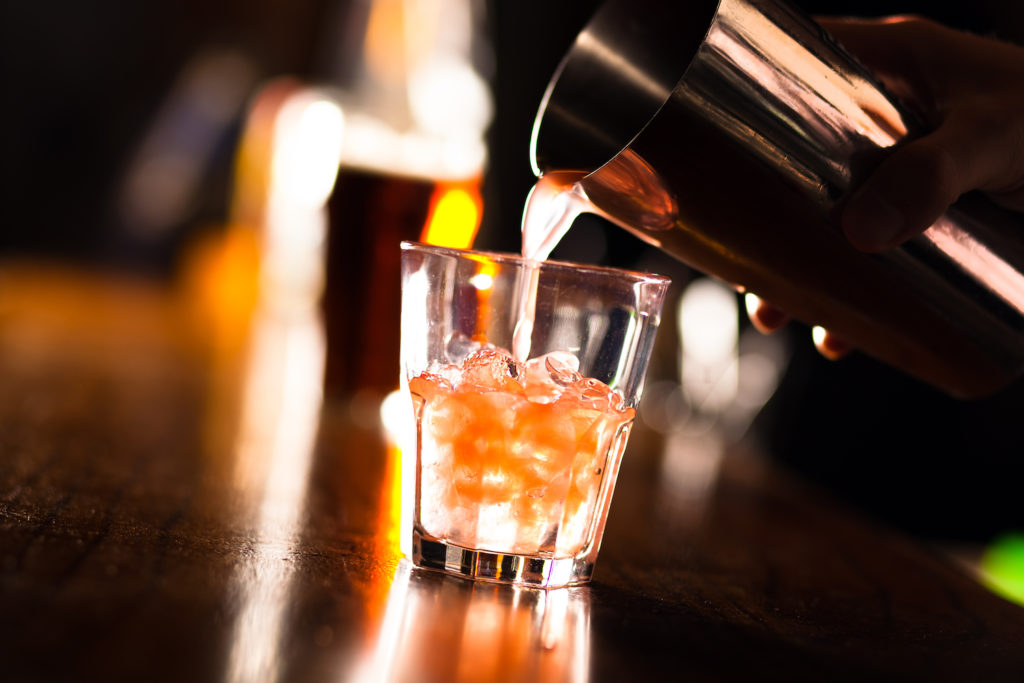 At this point fill the jar with ice and flavor it by twisting the orange rind over it. Then add ginger ale. Then mix again and finally finish the cocktail with BV by brushing the rim of the jar with Balsamic Vinegar of Modena P.G.I. We suggest you to check our online store to try our Balsamic Vinegar P.G.I. L-ORO, a must have in the pantry of every Balsamic Vinegar lover!
Balsamic Vinegar of Modena is synonym of an ancient history and the result of an experience which has been handed down over the centuries. For numerous generations, many families such as the Ponti family and our affiliated producers have cultivated the culture of taste, creating high quality products that have conquered the tables of the whole world. A high quality product which, as we have seen today, is extremely versatile so that it can be used also to prepare particular cocktails!
Check our Blog to discover its many other uses!