Today we propose you another fresh and tasty recipe: the avocado salad with Balsamic Vinegar! This salad is ideal for both lunch and dinner or to take with you at work, for a light and nutritious break. In this dish the color that will triumph in your kitchen is green! In fact this tasty salad involves four green protagonists: not only avocado but also green apples, celery and lettuce. Keep on reading to discover all the ingredients…
Ingredients for two people
200 grams of green salad
two ribs of tender celery
a green apple
croutons to taste
flakes of Parmesan cheese to taste
10-12 avocado cubes
walnut kernels, 4-6 per person
salt to taste
extra virgin olive oil
balsamic vinegar to taste
a pinch of white pepper (optional)
4 anchovy fillets (optional).
It goes without saying that some of these ingredients can be omitted (such as anchovies) depending on your taste. But let's see how to prepare the recipe…
Procedure
First of all clean and cut the salad, placing it on a large bowl. Then dice the apple into little cubes and add it to the bowl. It is not necessary to remove the skins. The important thing is that it has been well washed and dried (it is advisable to leave it to soak for a few minutes with bicarbonate).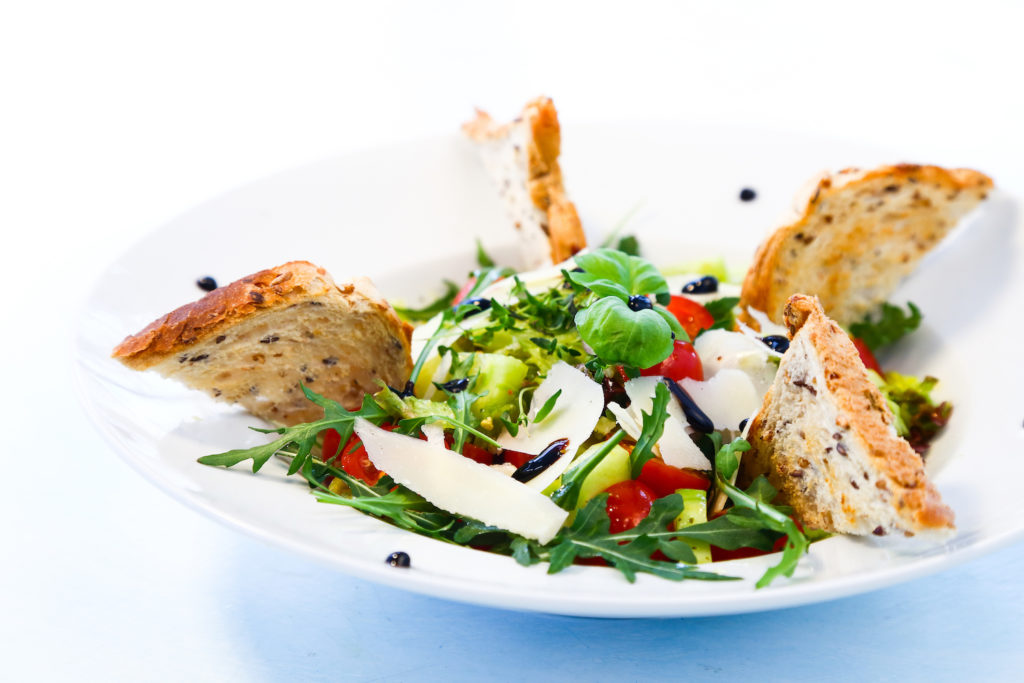 At this point add the thinly sliced ​​celery and then the avocado. Season with salt to taste, add a little oil and mix well. Then add some anchovies, parmesan flakes, walnuts and croutons. This operation must be done last, to prevent the humidity of the other ingredients from compromising the crunchiness of the croutons and of the fkakes
And here's the final step: pour a teaspoon of Balsamic Vinegar on the leaves and the salad is finally ready to be serve! You can accompany with cold white wine for a special occasion!
Stay tuned for new tasty recipes!