Balsamic Carousel of Carpi
Now in its sixth edition. The Carpi Balsamic Carousel is one more confirmation of how much Traditional Balsamic is ingrained in our culture and as a result, in the daily life of Modenesi.
It is a challenge between the producers of Traditional Balsamic Vinegar of Modena. In the Municipal area of ​​Carpi (MO). A beautiful initiative that Covid-19 permitting will have its winner in October. Precisely on the second Sunday.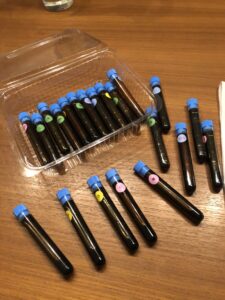 The Community of Capri organized the competition by the Consorteria of Traditional Balsamic Vinegar of Spilamberto.  Participants will be able to deliver samples of their products. By the 31st of March. The Master of the Spilamberto Consorteria will perform the tastings. 
As we described in our previous article. The organoleptic analysis will be performed in total safety. Therefore, it will be done individually at home. After the chemical and physical tests, carried out in the Consortium's laboratory.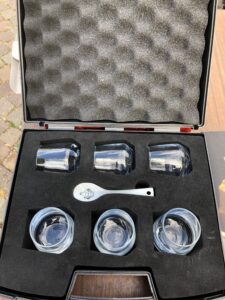 Balsamic Carousel of Carpi.
We always talk with pleasure about these initiatives. Firstly. Because they keep alive and spread the centenary tradition of our food excellence. Secondly. We are convinced that they push producers to constantly try to improve their product. As a result, a strong competitive spirit contributes positively.
Here you can download the Regulations of the Carpi Balsamic Carousel.
If you wish to receive more information. You can contact the tourism office of the municipality of Carpi. It is located at the Torre dell'Uccelliera in Piazza Martiri 58.
Telephone +39 059 649255. 
Traditional Balsamic Vinegar of Modena. We want to move your attention to the adjective "Traditional". It certainly identifies a unique product in the world. Composed of a single ingredient. Cooked must naturally acetified in a very long ageing period. Around 12 or 25 years. It is cook in various small barrels of different woods.
Balsamic Vinegar of Modena is a different product. Different from what we usually find in the supermarket. Made up of Wine Vinegar. Cooked Must and Caramel. After that, it is put on sale. In the next 60 days from its production.
In conclusion. If you love good cuisine and excellent food. Niche products. If you would like to satisfy your palate and your curiosity and have never tasted a Traditional Vinegar. We advise you to do it. An explosion of unique flavours will explode in your mouth and your eyes will sparkle with astonishment.
Greetings from Modena!