Balsamic vinegar and celebrities: a strong relationship.
Celebrities adore balsamic vinegar and for this reason it is not unusual that they request their own barrels. Indeed, the balsamic vinegar and the celebrities are linked by the same passion for the Italian tradition.
It is not unexpected that Obama and the ex-first lady Michelle Obama loved a bottle of ABTM sent in exclusivity for them to the White House. The couple answered with a thanksgiving letter, in which they both appreciate the unique value and taste of the original Balsamic Vinegar of Modena.
Other celebrities that love the long tradition of the original balsamic vinegar are Ornella Muti, that has bought gifts here for friends and relatives for a long time. Another one is Michael Douglas who is usually attending a restaurant and was stunned by the product so much that when he goes there he needs his own bottles on the table strictly extra old vinegar. All the years, then, several bottles of balsamic vinegar are sent to the villa on the Bermuda island. Then the famous pilot Phil Hill, the first American to win a Formula One World on a Ferrari adores the balsamic vinegar and last but not least, how not to mention "Her Majesty" Queen Elizabeth II that during a banquet at Buckingham Palace, appreciated the different flavours of the original balsamic vinegar.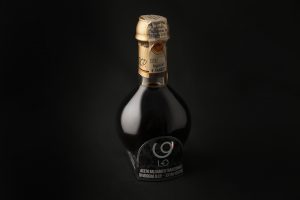 The original balsamic vinegar and celebrities are more bounded than it seems, it is a product appreciated not only by Italians but also worldwide and thanks to the celebrities, this product can be widespread in other part of the world, where it is not well known and appreciated as it should be. The excellence and unique taste of the balsamic vinegar, alongside with his precious value has conquered the celebrities that seem to recognize the right benefits of this amazing product, especially of the variety of "Extra Vecchio".
L-Originale Traditional Balsamic Vinegar of Modena: www.l-originale.com