Balsamic vinegar of Modena: hair ally –  is not only good for your cooking, the "balsamicer" the better, but is also a wonderful ally for your beauty. Not only for skin care, this top ingredient, is going to help also your hair. In fact, Balsamic Vinegar of Modena, among all its benefits, is gonna donate you amazing hair. Kinda exciting, right?
First of all, is important to realize that the best balsamic vinegar is the organic one, not only on your table but also on your hair: in this way all its natural properties will be preserved and you won't add any chemicals in your hair beauty treatment.
But what are its benefits?
By having a major amount of vitamins, specifically A,B and C, the acetic acid contained in every kind of vinegar, including the balsamic one, is absolutely helpful for the scalp: rub it with this product and feel the relieve. Massages will definitely make you feel relaxed. No relax no party.
Furthermore, this amazing ingredient, is going to make your hair look brighter. Nowadays going to the salon has become too expensive and you are kinda giving up on it. But here it comes this product in your help because remember that Balsamic Vinegar of Modena: hair ally. But how? With a special hair mask done with balsamic vinegar, arugula and mint. Boil this ingredient until you get a smooth paste, let it cool down and put it on your head. Wait 10 minutes and be mesmerized by the outcome… So shiny!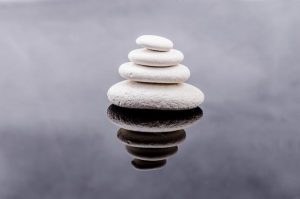 The usage of this food, as a beauty "partner" , is getting more and more popular in all the globe. Many companies, particularly the major ones, have become more aware and started using it in their line of products. For example LUSH, the famouse handmade cosmetics brand, has developed a hair moisturiser and a shampoo containing balsamic vinegar.
We are pretty sure that now you cannot wait to see how you can make your hair look fantastic, and, when in doubt if using this "black gold", bear always in mind,and make it yours, that… Balsamic Vinegar of Modena: hair ally!
L-Originale Balsamic Vinegar of Modena: www.l-originale.com