A typical dish of Modena and surroundings, the Beef fillet with Balsamic Vinegar is a second course. Its full taste, characterized by Balsamic, will amaze you and make you fall in love with this course. It is easy and quick to prepare.
Modenese cuisine has always been renowned and appreciated all over the world and the Beef fillet with Balsamic fully represents it.
This special dish is often made when we have guests from other countries. Modenese are very proud of this second course and we can guarantee that this plate is always appreciated with amazement.
Balsamic Vinegar gives to this plate a unique taste.
How to make Beef fillet with Balsamic Vinegar
The first thing: we use Balsamic Vinegar of Modena PGI.
Are you wondering why?
The answer is very simple. We will add the Balsamic during the cooking of the fillet so it is important to use the Balsamic Vinegar PGI because it can be put in the pan while cooking the food. Its composition (cooked must, vinegar and wine) allow us to use it directly on the flame.
The same thing is not permitted with the Traditional Balsamic Vinegar of Modena. The only ingredient of the Traditional is the cooked must and it must be used raw.
Ingredients
Preparation
We start flouring the fillet on all its sides. Fry the butter in a non-stick pan and add the beef fillet.
Cook over high heat for a couple of minutes on both sides. We recommend the type of cooking: rare.
At this point continue cooking the fillet with Balsamic Vinegar by adding 4 tablespoons of Vinegar. Let it thicken by covering with a lid and leave it on low heat.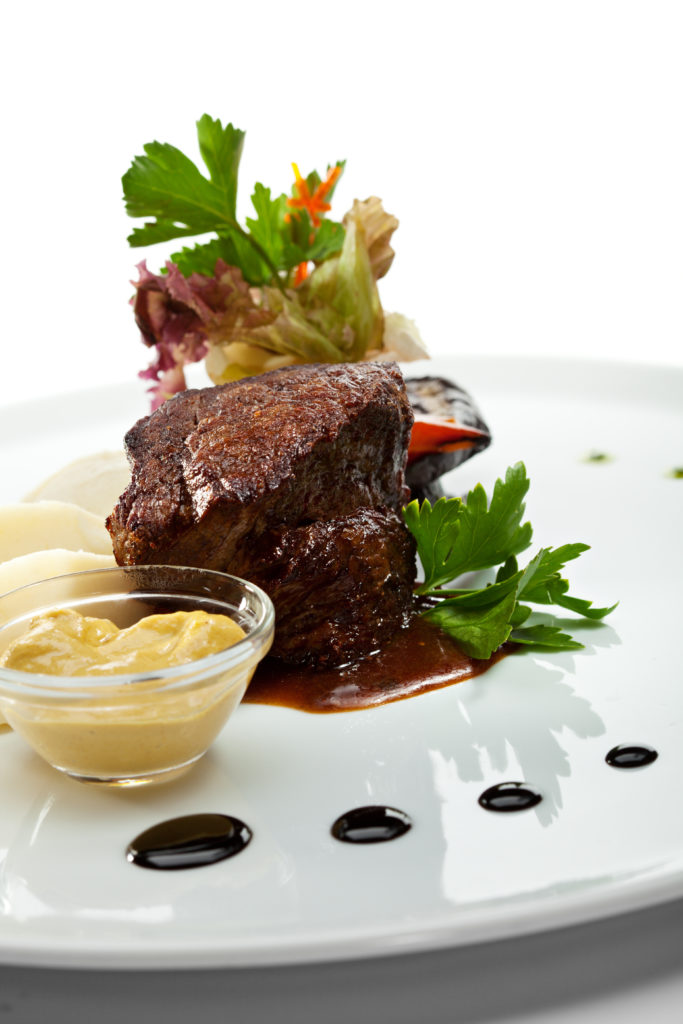 Carefully clean the green beans, cook them in boiling water for 15/20 minutes.
Drain them carefully and braille them in a pan in which you have melted some butter for a few minutes.
Now it is time to serve the course. Put the beef fillet on the plate and cover it with the Balsamic Vinegar sauce obtained during the cooking. Add the green beans. Enjoy it.
Another side dish perfect with the Beef fillet with Balsamic are roast potatoes. Their sweet taste contrasts the acidity of the Vinegar and the result is a perfect match!
We take this opportunity to also talk about the correct culinary use of the two products.
Traditional Balsamic Vinegar of Modena PDO must always and exclusively be used raw as the final garnish of the dish.
The Balsamic Vinegar of Modena PGI can be used raw but can also be placed in a pan on the flame during cooking food.
Enjoy your meal.
Greetings from Modena.