On the 21rst of March, Calvé and De Nigris presented in Milan, at the Boutique De Nigris, a new category of vinegar-based condiments, with natural ingredients. These condiments are designed not only to enrich salads, but also to enhance the flavors of meat and fish.
The launch of the new condiments by Calvé and De Nigris will take place in March / April 2019 and will be supported by a massive advertising campaign on television, digital medias and social networks. The brand si deciding the agency to which the various creative tasks will be assigned: Marimo, the current agency, seem to be the favored. The media planning will be managed by Mindshare, Unilever's reference media center, the company that produces Calvé.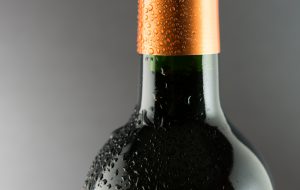 This was stated by Barbara Cavicchia, Unilever's Marketing Food & Beverage Director, who further specified: «This new range of products is the synthesis of values ​​and objectives which are shared by Calvè and De Nigris. The campaign, which boasts an important investment, will focus mainly on television and will aim at increasing brand awareness ».
«We are very proud of the partnership with Calvé because the company recognizes our role as a category specialist in the world of vinegars and condiments», added Luca De Nigris, Managing Director of the vinegar company. «A role that is due not only our leadership and export figures, with a 27% share in over 70 countries, but above all to the ability of innovation in the world of vinegar condiments.»
L-Originale Balsamic Vinegar of Modena: www.l-originale.com