If you come to Modena to eat the "Tigelle" they are going to serve you also a Fresh Vegetables Pinzimonio. It is appreciated on hot days because it is fresh and healthy. Fresh Vegetables Pinzimonio also perfectly combines with the taste of Balsamic Vinegar of Modena and is a tradition in our kitchen. Tigella and Pinzimonio are offered in our restaurants as typical Modenese cuisine plates.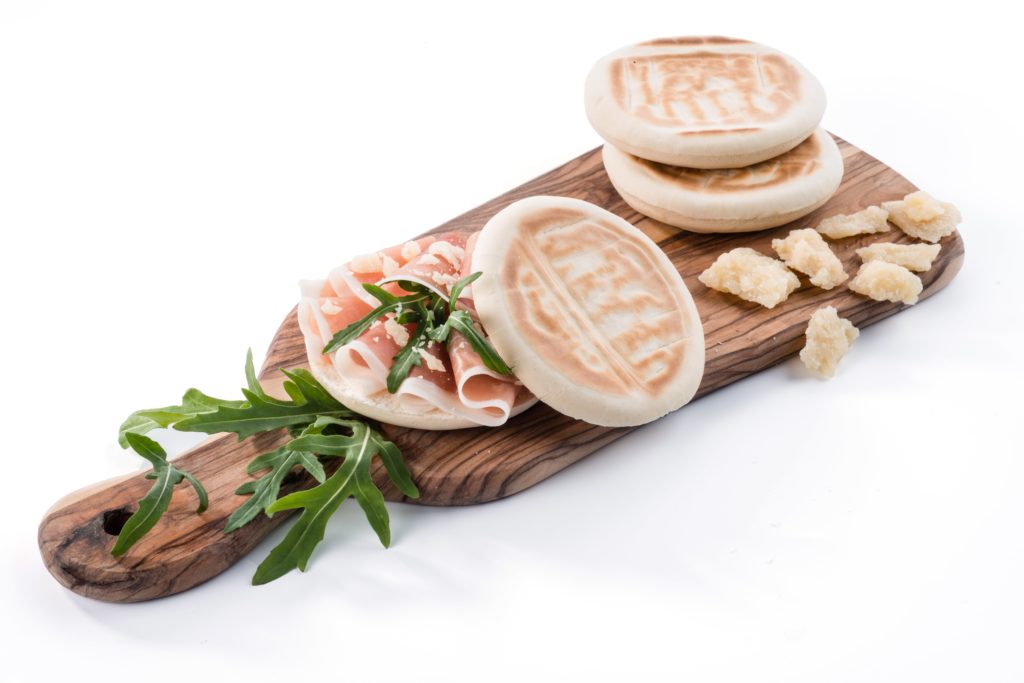 Its preparation is not difficult and it can be proposed as a finger-food appetizer or as a side dish. Pinzimonio is composed of a series of fresh vegetables cut into strips that will be dipped in the "pinzimio" to be savoured at best.
You can use all the fresh vegetables that you like but let's see those commonly proposed and its properties. By consuming the vegetable raw, you will take all the beneficial substances, vitamins and minerals, which would be dispersed with cooking.
Carrot
A vegetable that is rich in carotene useful for the body that transforms it into vitamin A. Carrots are a source of carbohydrates, sugars, proteins, fibres and have 84 calories per 100 g.
Radish
It is low in calories but rich in nutrients. This vegetable is very useful for the health of the kidneys and liver. Radishes have got diuretic, depurative, laxative, digestive and antispasmodic properties. It contains 11 calories per 100 g.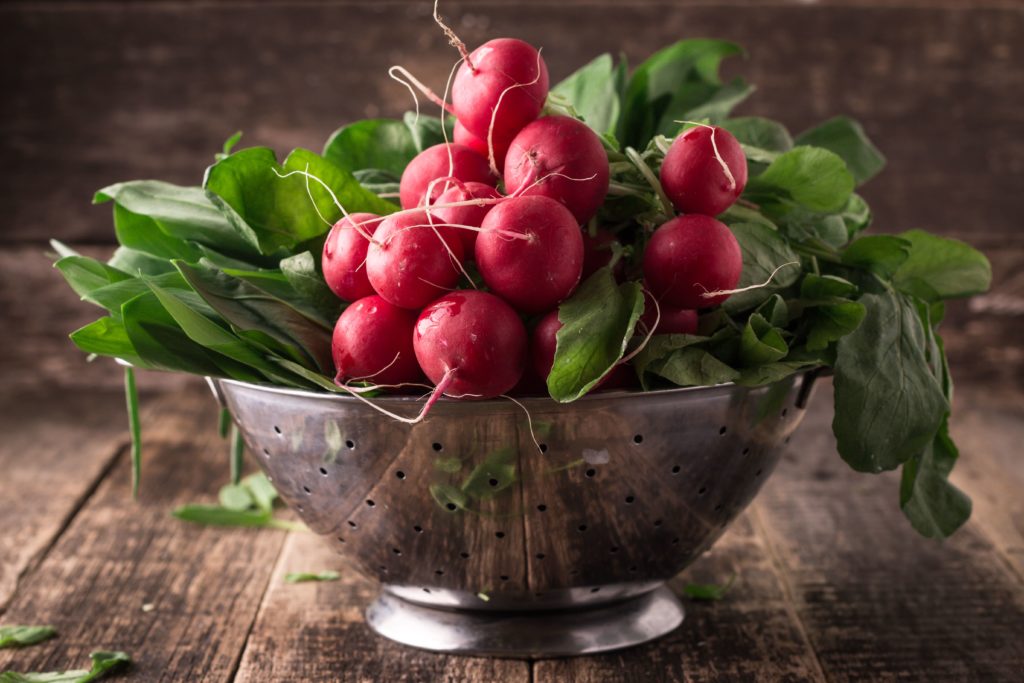 Celery
It is suitable for a low-calorie diet and suitable for those suffering from water retention as it is very rich in water. It contains 16 calories per 100 g.
Spring Onion
Its beneficial properties are numerous: diuretic, decongestant, purifying, antibacterial of the urinary tract, digestive and contributes to the well- being of bones and teeth.
Sweet pepper
They can be yellow, red or green. It is rich in vitamin C especially if eaten raw. They contain beta-carotene and mineral salts such as potassium, iron, magnesium and calcium.
Fennel
It is composed mainly of water and contains potassium, vitamins A and C. Fennel has excellent digestive and purifying properties. It contains 9 calories per 100 g.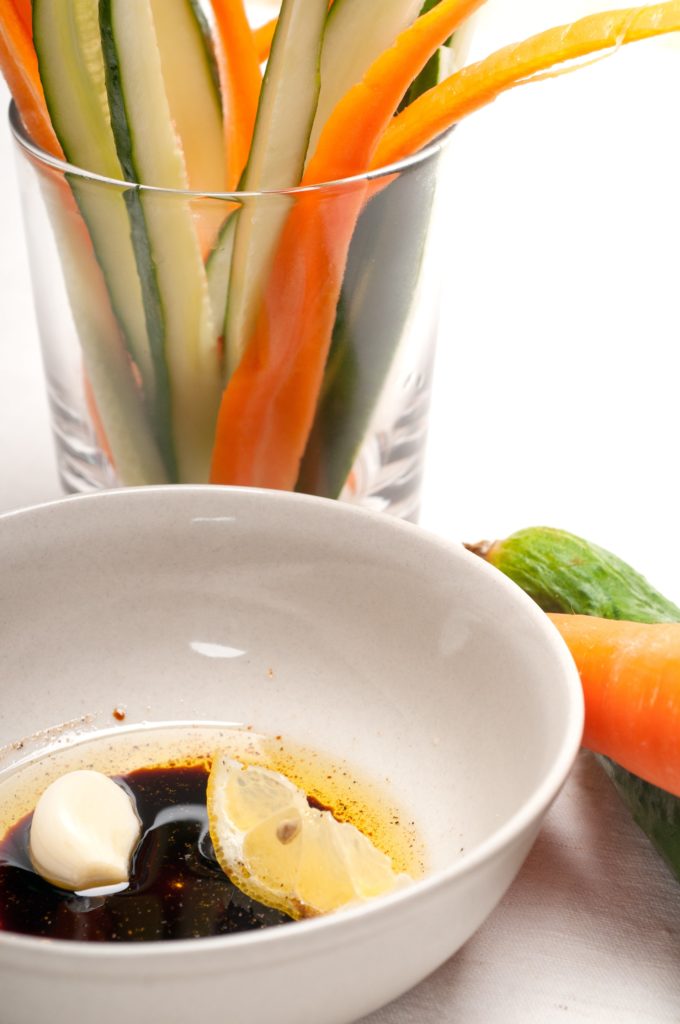 Once we have selected the vegetables and washed them, we will cut them creating long and thinned slices except for radishes on which we will engrave one cross with a knife before immersing them in the Pinzimonio.
Now let's move on the preparation of Pinzimonio.
As you can imagine, the possibilities of creating a sauce with various ingredients can be different. Often garlic, pepper, lemon, peeled tomato, mint or other sauces are added to the Extra Virgin Olive Oil.
We want to advise you to try the Modenese version of the Fresh Vegetables Pinzimonio.
Each person will have a small bowl in which he will mix the few necessary ingredients:
Extra Virgin Olive Oil
Traditional Balsamic Vinegar of Modena
Salt
Now it is ready and you can dip the vegetables. Enjoy it!
The result is guaranteed.
Greetings from Modena.