Hair mask with Balsamic Vinegar
Not just a condiment, Balsamic Vinegar is also great for the hair! Today we will talk about how to prepare a hair mask with Balsamic Vinegar and avocado: smooth and soft hair in a mask ready in 5 minutes!
You got it right friends, today we don't put Balsamic Vinegar on the plate, but in the hair!
Spring is upon us, and our hair is back in the foreground after the cold and winter hats! This is a natural and economical remedy for obtaining smooth and soft hair in the comfort of your home!
If you follow our blog, you will surely have had the opportunity to read the countless properties of Balsamic Vinegar for our body. Among these, we remind you of its ability to promote digestion, its antiseptic and antibacterial properties and its ability to slow down cellular ageing. But Balsamic Vinegar doesn't stop there!
Used in a hair mask with Balsamic Vinegar, our Black Gold is also able to bring benefits to the scalp. In particular for those with curly, frizzy or dry hair and aspire to obtain results in terms of shine and softness.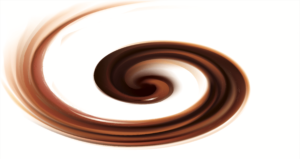 Well friends, if you are passionate about do-it-yourself solutions and natural cosmetics, here is the recipe for a hair mask with Balsamic Vinegar.
Ingredients:
1/2 Avocado

2 tablespoons of PGI Balsamic Vinegar

1 egg

7 drops of lemon essential oil

7 drops of rosemary essential oil
In a bowl, mash the avocado with the help of a fork. Then add the egg and Balsamic Vinegar. Mix well (you can help yourself with a blender) and finally add the essential oils. Once you have obtained a uniform and homogeneous mixture, you can proceed with the application on the hair. Leave on for about 10 minutes and rinse with plenty of water.
Soft and shiny hair… thanks to Balsamic Vinegar!
Would you ever have said that?
Greetings from Modena!