The balsamic vinegar of Trentino cannot be defined as traditional: this is what the undersecretary of the Mipaaf, Giuseppe Castiglione decided.
Do you remember the feud that arose among the two Italian regions, Trentino and Emilia Romagna? If you miss the news, this is the link of the previous article.
The balsamic vinegar of Trentino, in fact, required the inclusion in the national list of traditional agro-food products, which is reviewed each year by the Ministry of Agricultural Policies. "There is no room for interpretation of the Undersecretary's response," commented Romanini, reporting what Castiglione said – a news that we welcome positively because it recognizes the specificity of the Original Balsamic Vinegar DOP and IGP of the Acetaie of the Emilian tradition and confirms the value of the Italian certified quality productions ".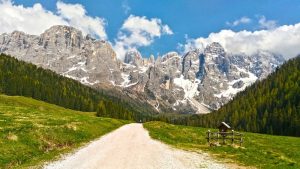 Romanini, replying to the Secretary of State's, states that "with our question we did not want to limit ourselves to the claim of local interests and to fuel a territorial contrast, rather than to draw the attention of the Government to the inability to derogate from rigor and seriousness with which the elements of the traditional production of our territorial specialties are recognized and see in their quality marks their formal recognition." The Ministry's reply to Romanini, "it is a decision of seriousness and good sense that confirms the commitment to the defense of made in Italy and the valorisation of that known and acknowledged Italian food industry around the world."
This represents a victory for the Balsamic Vinegar of Modena, that with its tradition could be considered the only and original one created in Emilia Romagna. In fact, despite Italy is full of amazing food products and culinary traditions, every region has its own particular product; this is why the original Balsamic Vinegar belongs only to the Emilia Romagna and Modena.
L-Originale Traditional Balsamic Vinegar of Modena: www.l-originale.com