How to taste Balsamic Vinegar of Modena. What do you need to know and what do you need to do? Discover the differences, discover the original Balsamic Vinegar of Modena.
To better enjoy Balsamic Vinegar of Modena a specific procedure should be followed. We had the opportunity to interview Elisa Fabbi, an expert taster and producer of a well-known balsamic vinegar Modena. The expert explained and showed us all the steps necessary to be able to make the best tasting of balsamic vinegar. There are two types of tasting, the pure one, which consists in tasting balsamic vinegar with a teaspoon or the tasting of balsamic vinegar combined with (parmesan cheese, omelettes, ice cream, wild strawberries, etc.), obviously in the case of the second taste, vinegar should be used raw, never put it on the pan because it will evaporate.
How to taste Balsamic Vinegar of Modena? there are three steps to follow: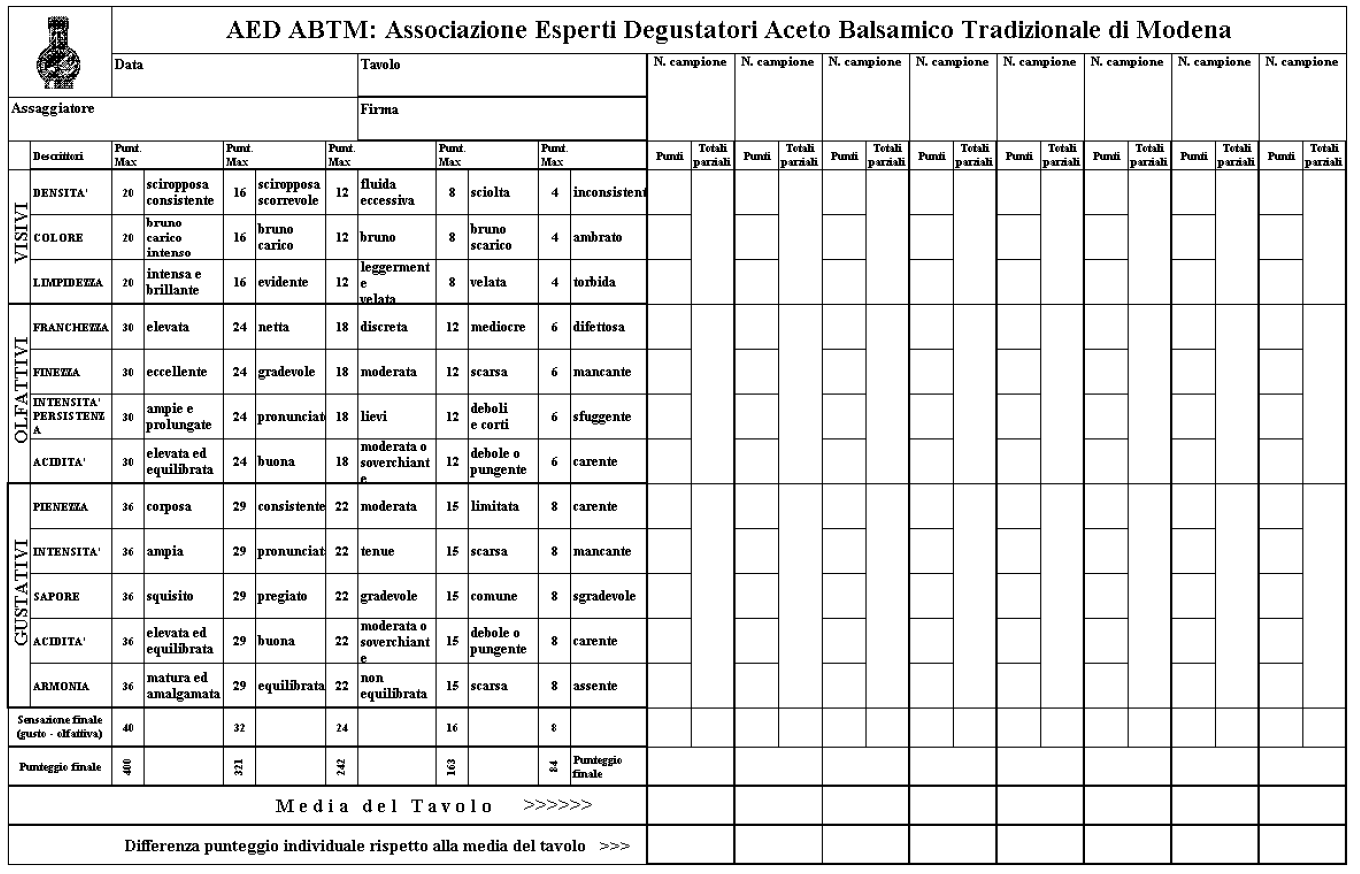 1. Visual test
The first test to be carried out is the visual one, we look at the colour and syrupiness of the product: we can check that it can release the so-called "camicia" (shirt), if it is able to dirty the glass, it has a high-density index. This happens if we are tasting a traditional balsamic vinegar of Modena DOP.
Another element to be controlled is the colour by placing the bottle against light, it must be brown, rich and shiny; it must not have opaque veins, because opacity is an indication of a non-natural product.
2. Olfactory test
The smell of vinegar must not be aggressive, it must have a harmonious bouquet. By testing a traditional balsamic vinegar of Modena of 25 years old it is possible to smell all the balsamic perfumes of it, given by the slow release of bitterness by the wood of the casks in which it is contained, and the ferrous taste released by the iron circles of the same cask.
3. Flavour test
To taste balsamic vinegar, it is recommended the use of a ceramic teaspoon, as the ceramic does not alter the taste of vinegar, in the absence of a ceramic teaspoon, a plastic one is suitable too. To start, put a drop of vinegar on the teaspoon. An important step before tasting is to make oxygenate for a few seconds the balsamic vinegar, so that all the balsamic flavours come out. Before tasting it, it is also recommended to smell it again and then it can be tasted. It should be left for a few seconds on the tongue and then it can be swallowed. The product must have a harmonic taste, according to the experts it must have a pleasant bouquet with a harmonious acidity.
Do you found it interesting to understand how to taste Balsamic Vinegar of Modena?
Now you just have to taste it and you will be able to know how to use Balsamic Vinegar!
L-Originale Traditional Balsamic Vinegar of Modena: www.l-originale.com