Monari Federzoni is one of the leaders of the world of Traditional Balsamic Vinegar of Modena P.G.I. In 2017 the total production volume of this product reached  97.5 million liters for an equivalent of 385 million euros.  The company Monari Federzoni sells its wide offering of products through multiple channels: normal trade, Gdo and online, where it has its own Amazon shop. The company is also present on Facebook, Google Plus, YouTube and can back also on a corporate website in multiple languages, reaffirming the internationalization of Traditional Balsamic Vinegar of Modena.
The recent drama due to of the lack of raw materials has come to an end; in fact, Italian and foreign buyer that, recognizing the quality of Monari Federzoni's product, have helped them to contain the losses.  65 % of the company's turnover is due foreign markets, which are more elastic in front of price adjustments. The company will close the balance sheet with a turnover of 21.5 million euros, a figure which shows a 8 % growth.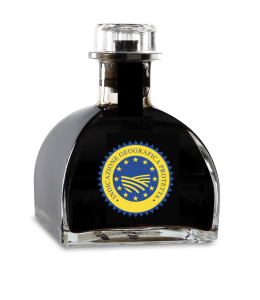 The company's product offering is variegated and able to satisfy  61 countries, among which the principal importer is represented by the US. Moreover, the brand awareness is very high abroad: in fact, according to the data of major research institutes, in many countries Monari Federzoni is the first Italian brand as regards the  Balsamic Vinegar sector.
Even if Monari Federzoni's results are already great, the company plans to further grow its business abroad. According to the data of the Consortium of Balsamic Vinegar of Modena, 90% of the production is exported. For this reason, the company's goal is to grow the foreign share well beyond the current 65%.
Furthermore, the company has experimented twice the concept of the temporary store. The experience created an occasion of dialogue with people but led to a trade marketing plan that unfortunately proved difficult to follow. Consumers require certain differentiations, but retailer acts according to a different  logic. However 2019 foresees several new product lines, especially for the foreign market.
L-Originale Balsamic Vinegar of Modena: www.l-originale.com