Winter is coming! No, is not a quote from Game of Thrones, but a reality. During cold days what's better than a hot soup? Nothing. What's better than a soup with balsamic vinegar of Modena? DEFINITELY NOTHING. So, here it's our recipe for an onion soup with prosciutto and balsamic vinegar.
This recipe is really fast and easy and won't be disappointing. So… Enjoy!
Ingredients for 2 people:
potatoes 200 g., onions 400 g., vegetables stock 750 ml., prosciutto of Parma, Balsamic Vinegar of Modena, EVO oil, white pepper and a sprig of rosemary, parmesan cheese 100g.
Preparation:
Cut finely the onion and stew them in a big casserole with the oil and a little bit of stock until they soften. Cut the potatoes and add them in the casserole with the remaining stock and the sprig of rosemary. Put the lid and simmer on low flame until they are cooked.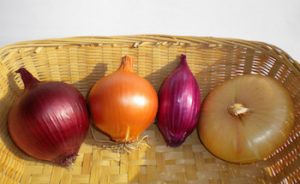 Remove the sprig and blend with an immersion blender.
Cut the prosciutto and brown it in a pan with the balsamic vinegar until reduced.
Add a grated Parmiggiano cheese and place in the oven for 5 minutes
Serve the soup in a bowl with a spoon of prosciutto and white pepper.
Now you are ready to survive the winter. But only with our onion soup with prosciutto and balsamic vinegar.
if you are looking for a easy an original recipe  read … Parmesan cheese and Balsamic Vinegar of Modena 
In any case we advise you to read some news or titbits about concerning the extraordinary  balsamic's world
L-Originale Balsamic Vinegar of Modena: www.l-originale.com