Risotto with Taleggio and Balsamic Vinegar
Faithful companion in our tables, risotto is always offered in different and imaginative ways. Today do not miss the opportunity to prepare a Taleggio and Balsamic Vinegar Risotto. A dish you will not forget, the contrasting flavours of the products that compose it blend into a unique and unrepeatable taste. The bittersweet of the Modenese Balsamic is sublime with the flavour of Taleggio. A noteworthy combination.
Risotto with Taleggio and Balsamic Vinegar is quick and easy to prepare but above all very good.
In about 30 minutes you will serve a dish that with a few simple ingredients will amaze your palates.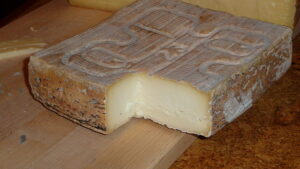 Ingredients for 4 people:
320g rice
300g taleggio cheese
1 knob of butter
1/2 white onion
Balsamic Vinegar of Modena PGI or Traditional Balsamic Vinegar of Modena PDO
Flakes of Parmigiano Reggiano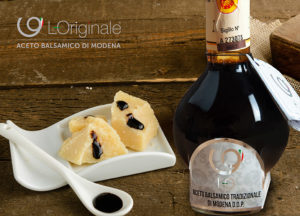 Preparation
First, put some water in a pot to boil, in which we will add some broth that we will use to cook the risotto with Taleggio and Balsamic Vinegar.
Remove the crust from the piece of taleggio cheese and cut it into small pieces, this will allow the cheese to melt more easily during cooking.
Chop the onion very finely and brown it in the same pot where you will cook the risotto. Add the rice and toast it for a couple of minutes.
At this point, put a couple of ladles of broth and continue cooking, stirring constantly, adding the broth gradually.
Halfway through cooking, after about 8 minutes, add the Taleggio pieces and continue stirring until the rice is cooked.
When the risotto is cooked, turn off the heat and add the knob of butter to make it cream.
The time has come to plant by adding the flakes of Parmigiano Reggiano and a few drops of Balsamic Vinegar. We "purists" advise you to use the prized "traditional" PDO but certainly, also an excellent PGI will make the dish unforgettable.
Greetings from Modena