The medallion fillet with Balsamic Vinegar of Modena sauce are the perfect and tastiest way to enjoy this precious/delicious meat. This is the kind of recipe, anyone would use with important guests and, at the same time, without too much time to devote to the cooking.
The marriage between a simple preparation and the excellent taste of Balsamic Vinegar will be a delight for your palate!
Enjoy the recipe.
Ingredients for 4 medallions:
Beef 800 g., rosemary to taste, butter 45g., EVO oil to taste, 8 slices of bacon.
For the Balsamic Vinegar sauce:
Balsamic Vinegar of Modena IGP 250 ml, 1 cinnamon stick, 4 cloves, 3 berries of juniper
Preparation:
Cut the beef and make the medallions (200 grams each); wrap each one of them with 2 slices of bacon and tie them with kitchen twin and insert some sprigs of rosemary to flavour.
Drizzle the EVO oil in a large pan and melt the butter on low heat.
Then cook the meat on a medium flam to brown, 3 to 5 minutes on each side according to the desired degree of cooking.
Once the medallion fillet are cooked, use the same pan to prepare the sauce: pour the Balsamic Vinegar, the crushed jjuniper berries, add the cloves and the cinnamon stick.
Cook and reduce the sauce. Add salt to taste and turn off the fire.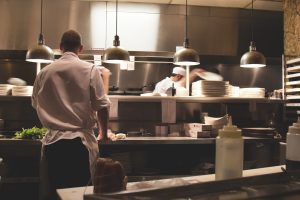 Strain the sauce to remove the residues of the spices and pour it on the medallions to flavour.
As you can see, this recipe is the best way to enjoy the pure essence of the Balsamic Vinegar of Modena . Its peculiar flavour is what makes the medallion fillet  so delicious! So to create this dish the best way is to find the right "partner".
Tell me what you think about medallion fillet with Balsamic Vinegar of Modena.
BUON APPETITO!
L-Originale Balsamic Vinegar of Modena: www.l-originale.com