Today we talk about the new store by Acetaia Giusti. One of the most antique brands of Modena has opened a new shop in the Old Town: "Bottega di Piazza Grande".
The idea is to not only selling the products but also to tell about the history of the Balsamic Vinegar production. The history is really interesting and charming. In particular, if told by a company founded about 400 hundred years ago, in 1605. The "Bottega" is not only a shop but also a mini-Museum and a tasting corner.
The new store by Acetaia Giusti has been inaugurated last December 7th by the CEO Claudio Stefani Giusti, the Mayor of Modena Giancarlo Muzzarelli and the President of Unicredit Bank (owner of the premises).
The main goal of this project is to valorize the local products taking advantage also by the developing of the tourism sector. Claudio Giusti (Acetaia Giusti CEO) talks about the experience of the client visiting the new store by Acetaia Giusti.
Acetaia Giusti Experience
First of all, there is the tasting of the Balsamic in an environment surrounded by centuries-old barrels. After that, the explication of the secrets of the production of the Balsamic in the mini-Museum where you can find different objects part of the tradition. In conclusion, you will able to choose your favourite Giusti product and buy it.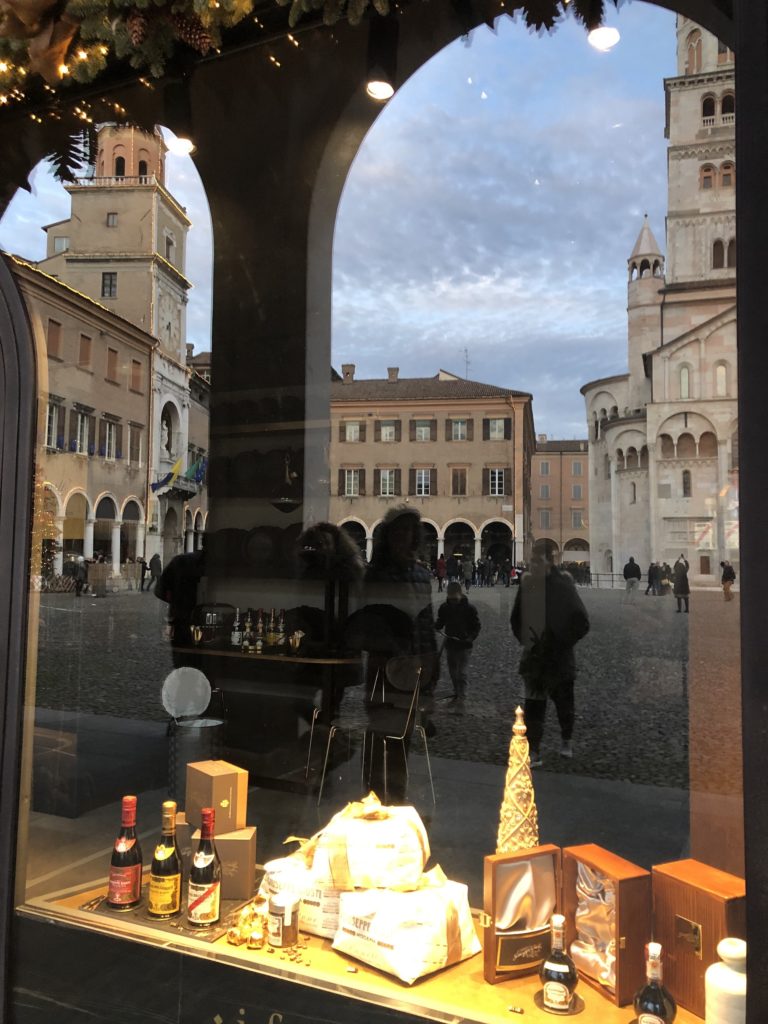 Giusti Company is a strong brand. It has found considerable success during the last years with 8,5 million turnovers. It has opened branches abroad, in particular in the USA and Korea. The Company exports 60% of the production of Balsamic in 60 different countries.
The attention to the quality characterized the brand Giusti. The graphics of the box is an example of it. The Grand Deposito by Giuseppe Giusti in Lesignana is another example of the history and the goal of the Company. The idea is not only promoting a product but also territory and centenary traditions.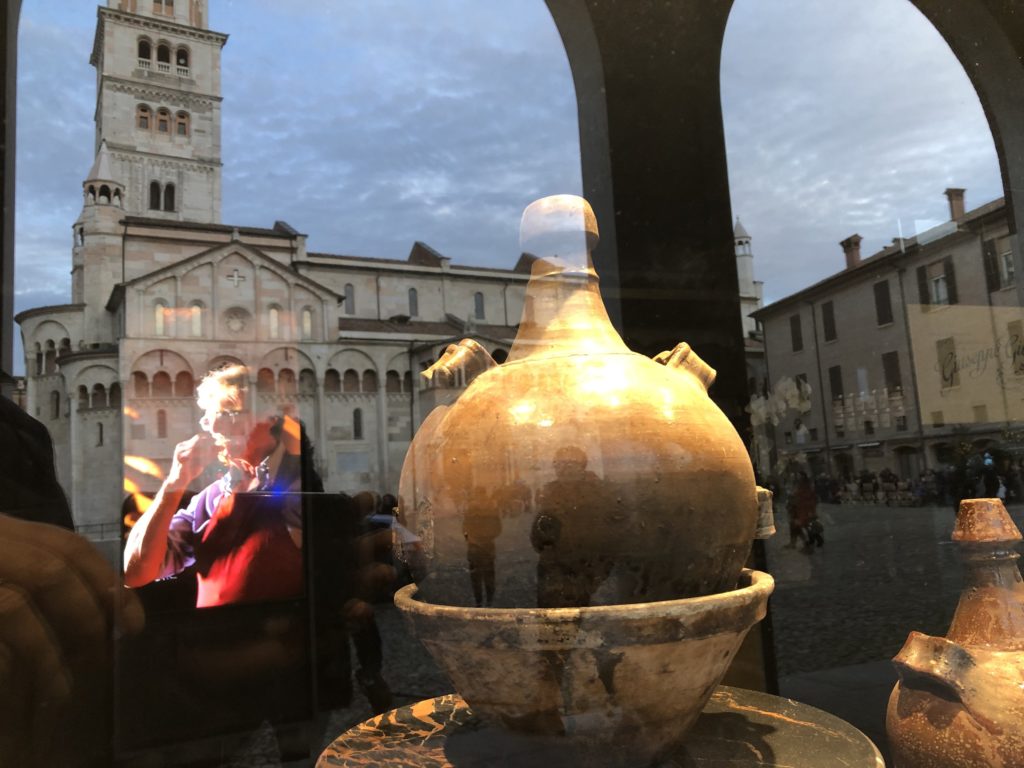 We remember Giuseppe Giusti as one of the people who contributed to the definition of the rules of production of the Balsamic in 1863. The Grand Deposit (the Museum of the Company) that has taken his name, today has reached 25 thousand of visitors per year.
The new store by Acetaia Giusti is a mixing of passion, tradition and history all together.
Proud of sharing this news with you. See you soon on our Blog.
Greeting from Modena.