Acetaia Giusti faces Covid: an optimistic future
Considered the oldest Acetaia in the world (born in 1605). Acetaia Giusti faces Covid. With a turnover of 8.5 million in 2019, the famous and renowned Acetaia earned 8.2 million euros in 2020. Despite the difficulties and troubles brought by the Covid-19 Pandemic, Acetaia Giusti has managed to exploit the foreign market. Germany in the first place for exports.
For years, Balsamic Vinegar has been one of the TOP food excellences of "Made in Italy". The Black Gold of Modena was also recently included in the China-Europe agreement. For the mutual recognition of 100 food products with a protected geographical indication (P.G.I.). The agreement aims to bring commercial benefits to Italian companies that export to China starting from 2021, guaranteeing greater protection. This is an important achievement for Balsamic Vinegar, which is highly appreciated abroad and is often subject to imitations.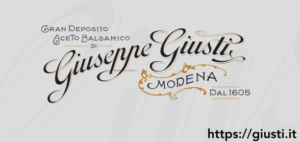 Acetaia Giusti faces Covid
Acetaia Giusti knows the importance of the export of Black Gold. The Italian company, in fact, was able, thanks to exports, to cope with the traps caused by Covid-19. To give a concrete idea. On the one hand, the Acetaia has seen a decline in national sales, especially in the high-end retail channel (delicatessens, wine bars, speciality shops). On the other, it recorded a + 20% outside Italy in 2020.
Acetaia Giusti achieves about 69% of its turnover in 60 foreign countries. The particularly successful market is Germany. Giusti can count on an office in Munich. This is followed by the United States, where a branch was opened in 2019. In South Korea, Giusti has been present with an active office since 2017.
Such a positive and optimistic trend was also possible thanks to the renewal of the e-shop for consumers. It took place in March 2020. Together with the online resale activities, operated by national and international customers.
In Acetaia's plans for the near future, there are;  two new collections of the valuable Balsamic Vinegar of Modena. And the digitization of business processes together with works for a new base. It will be completed in 2022.
As lovers of Balsamic Vinegar, and as promoters of its sharing in the world, we can only be happy with a goal of this type! We hope that other Acetaia can achieve similar results. Making Balsamic Vinegar a product known and used in an even greater number of countries!
Greetings from Modena!